Maltese firm BMIT Technologies has agreed to acquire the passive infrastructure assets of GO Malta (GO Plc) for €47.1 million ($49.6m).
Internet service provider BMIT noted that it will be acquiring approximately 280 sites and 'towers,' as part of the acquisition, which it has called "Project Sky."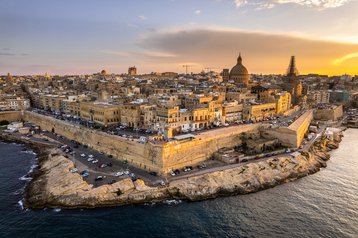 The company will also take on the ownership and management of the rooftops on which GO has installed or will be installing.
BMIT first announced its plans to acquire the assets in August.
The company has now confirmed that its board of directors has overwhelmingly agreed to the acquisition, with 99.99 percent of the company's shareholders voting in favor in a recent meeting.
"The board of directors and I are very happy that this transaction, called Project Sky, has received the full backing of our shareholders," Christian Sammut, CEO at BMIT Technologies plc. "Project Sky will have an immediate impact on our revenue and performance, strengthening the company while further diversifying and improving our growth profile and revenue base.
"Project Sky will also have a positive impact on our longer-term margins and help us reduce our dependency on specific sectors. By creating this new vertical, we are building on years of experience in our core infrastructure and data center business, while continuing to pave the way for our transformation into a hybrid IT solutions provider."
As part of the agreement, GO plc will be required to install and deliver an additional 30 sites by the end of 2030 for BMIT.