German automaker BMW plans to keep data from its autonomous and assisted vehicle efforts on Amazon Web Services' (AWS') cloud platform.
Building on an existing cloud deal, BMW will store and process data from its next-generation advanced driver-assist system (ADAS) on AWS in a preferred cloud deal.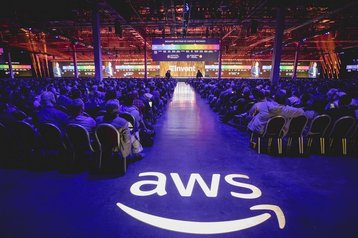 ADAS will launch in 2025, initially in BMW's Neue Klasse range of electric cars. In the cars themselves, BMW will use Qualcomm's Snapdragon Ride platform, a set of specialized chips, to compute the data coming in from cameras and other sensors.
AWS will provide a common reference architecture for the platform, which BMW believes will accelerate the development life cycle of ADAS. Amazon Simple Storage Service (Amazon S3) will process, catalog, and store millions of miles of real-time driving data, while Amazon SageMaker will be used to build, train, and deploy machine learning models in the cloud and on the Edge.
Engineers can develop large-scale simulations on AWS compute instances for verification. The companies also said that they would explore generative AI technologies, but provided no further details.
"Implementing these systems on the BMW Group's international scale requires an approach that can process and analyze vast amounts of data, as well as learn and innovate, so automakers can develop safer and more reliable automated and ADAS systems," Wendy Bauer, general manager of automotive and manufacturing at AWS, said.
Dr. Nicolai Martin, senior vice president of Driving Experience at BMW Group, added: "In the next decade, consumer habits and expectations will drive more changes in the automotive industry than we've seen over the past 30 years. This is just the beginning of a new era of highly automated driving, fueled by innovations in technology and engineering."
BMW last October signed a deal with AWS to use the cloud provider to manage data from its connected vehicles - at the time saying it had around 20 million connected vehicles on the road.