Icelandic data center firm Borealis Data Center has acquired a facility outside Reykjavík.
Visir reports that Borealis completed the purchase of all capital of the Reykjavík Data Center at Korputorgi from Íslandsbanki. Terms were not disclosed.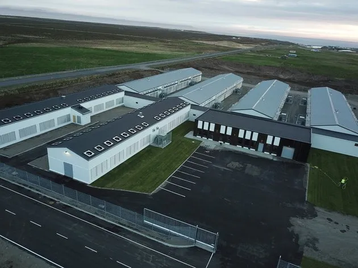 Borealis Data Center currently operates two data centers in Iceland, in Blönduós and Fitjar in Reykjanesbær.
"The data center is a welcome addition that strengthens Borealis' product offering, and it will be a pleasure to welcome customers to this company's new data center," said Borealis Data Center CEO Birn Brynjúlfsson.
The company didn't disclose specifications or the location of the facility. A data center known as ReykjavíkDC was opened in 2019 and will offer 12MW across 5,000 sqm at full built out. The facility, located next to a shopping complex, was owned by Opin Kerfi, Fjarskipti hf. (Vodafone Iceland), the IT Service Center for the Icelandic Financial Market (RB), and Korputorg Real Estate ltd.
Originally founded in 2014, Borealis was acquired by Etix Everywhere in 2018. French investment fund Vauban Infrastructure Partners acquired a majority stake in Borealis Data Center in July 2021.
The company's Fitjar facility was opened in 2018 and reportedly offers 8MW. The Blönduós campus also opened in 2019 and originally offered 37MW. Earlier this year, Borealis announced the launch of a new HPC (High Performance Compute) building at the Blönduós site, increasing capacity at the site by 12MW.
Marcel Mendes da Costa, chief operations officer at Borealis, said: "From the first shovel breaking ground until the last fiber and bolt being fastened our team will be working closely with our strong partners, while our organized approach and experience guarantee the quality of the building."