Boston IT Solutions South Africa and Liquid C2 have partnered up to deploy Azure Stack Infrastructure across Africa.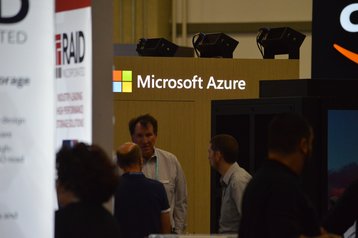 The two companies will be deploying the hybrid cloud infrastructure in data centers across Africa, starting with Zambia, to enable companies to access cloud solutions while meeting local data regulations.
Boston IT, a business of Boston Limited, will design the solutions and handle the hardware and software integration, while the partnership will manage the shipping of units, onsite installation, and final testing. Liquid C2 will then provide 24/7 next business day on-site support.
Winston Ritson, COO of Liquid C2, said: "The availability of Azure Stack in the country means that through our partnership with Boston, we can ensure that businesses comply with their country's data sovereignty and compliance laws.
"In addition to being able to cater to the ever-growing demand for cloud solutions, we are now confident that our customers will experience the same consistent services across the continent."
Liquid C2 is a subsidiary of Liquid Intelligent Technologies and already operates Azure Stack deployments across four countries, and has deployed African Cyber Security Fusion Centers in South Africa and Kenya with another four to launch this year.
The Azure Stack hybrid infrastructure uses the Supermicro X13 and H13 hardware platforms, and Boston IT Services has been a long-term supplier for Supermicro.
"We don't drop boxes. We are passionate about the value we add to customers," said Chris Coetzee, business director of Boston IT Solutions South Africa. "We are excited about bringing offerings like these to new territories where there previously was no public cloud available to this scale.
"By helping Liquid C2 connect people across an entire continent, Boston can show our technical capabilities to model and deploy large and complex systems. We cannot wait to see what new doors open thanks to the increased connectivity across borders. Today, we live in the information age, and we want the flow of information to be fast, consistent, and high quality across the world."
Microsoft only has one Azure cloud region in Africa, located in Johannesburg, South Africa. The cloud region has three availability zones and was launched in 2019.