Brazil's Intelligence Agency (Abin) has launched a new modular data center.
The facility, built by Zeittec, is now operational and has been designed to a Tier III standard. Details surrounding the exact size, capacity, and location of the facility have not been publicly shared.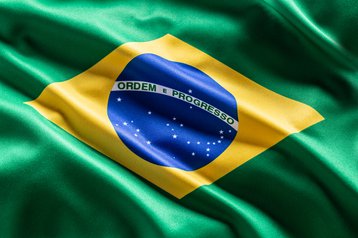 According to Zeittec, the data center has extremely high security in order to protect the confidential data it holds, including information used to detect threats to national borders, counterintelligence, terrorism, the proliferation of weapons of mass destruction, and other sensitive information.
Part of this security includes the CF 120 Safe Room Technology, which will enable the facility to withstand up to two hours of a fire. Safe Rooms are built with fireproof panels certified by ABNT 10636, and a door certified by NBR 6479.
According to Zeittec, construction was done on a turnkey basis, with the company also moving Abin's servers and assets to the location. Zeittec is responsible for preventative maintenance and will be on call for any issues.
Zeittec has also built modular 'safe room' data centers for the Public Ministry of Mato Grosso do Sul, and Sebrae-PR, the Brazilian Micro and Small Business Support Service in Curitiba. The company is currently working on a 300 sqm (3,230 sq ft) data center for the Federal University of Espirito Santo, and another for the Port Authority of Santos.
Also in Brazil, Cirion is planning a new data center in Cotia, Sao Paulo, Eveo has launched a new data center in Curitiba, and V.tal another 4MW facility in Fortaleza.