Brazilian oil and gas company Petrobras has started assembling a new supercomputer.
This week the company announced it has procured a 7.7 petaflops machine from Dell, to be named Gaia.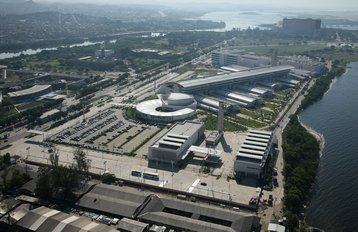 Dell started delivering Gaia to Petrobras in December and is set to go live later in Q1 of 2023.
The new system, located at the Petrobras development and innovation research center (Cenpes) in Rio de Janeiro, will have an estimated power consumption of 574KW.
The goal with Gaia is to improve seismic image processing tools to obtain ultra-high-definition reproductions of sub-surface rock layers, Petrobras said.
"Gaia will be dedicated to the development of new imaging algorithms for Petrobras, in different scenarios of technological maturity, with a special focus on Least Squares and elastic FWI [full-waveform inversion] techniques, in addition to applications using machine learning," Petrobras' digital transformation director Paulo Palaia said.
Gaia is the first system the gas company has procured from Dell, after previously tapping Atos for its recent high performance computing (HPC) systems. The new system reportedly cost around R$76 million (US$14.6m).
The oil giant operates a number of supercomputers that lead the way in terms of performance in Latin America. Last year the company launched the 21 petaflops Pegasus machine, following on from the launch of Dragão system the year before.
Pegasus ranked 33rd on the Top500 in the most recent ranking from the end of 2022; an Atos machine, it utilizes AMD Epyc processors and requires 1MW of power to operate.
Dragão ranked 46th on the Top500 in mid-2021 but had fallen to 65th by the end of 2022. The Atos system is powered by Intel Xeon Gold processors and offers 8.98 petaflops sustained Linpack and a peak of 14.01 petaflops.
Both Petrobras' previous Atlas and Fenix systems are listed on the Top500 list in 65th and 97th place respectively as of November 2020; Atlas debuted in 2020 and is an Atos-manufactured system powered by Intel Xeon Gold capable of 4 petaflops. Fenix, another Atos Bull system, entered the list in 2019 and has a Linpack performance of 3 petaflops.