BT Group (BT) is moving a number of its mainframe applications to the cloud with IBM spin-off, Kyndryl.
Part of a ten-year partnership between the two companies, Kyndryl will help BT to move critical applications that can't be shut down to the cloud.
The mainframe applications being moved service BT's legacy copper business and consumer broadband products, and it is predicted that the company will see savings of more than £17 million ($21m) per year by 2026.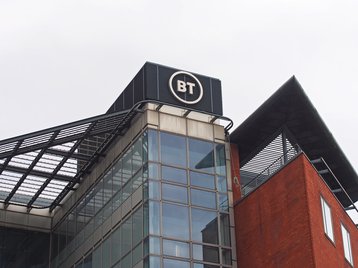 "We like thinking out of the box to solve complex problems – like how to move off mainframes given the prohibitive increase in legacy infrastructure cost – without rewriting decades-old applications," said Harmeen Mehta, chief digital and innovation officer at BT Group. "With that mindset, working with Kyndryl, we figured out how to turn legacy mainframes into modern digital apps and run them at a fraction of the cost."
Kyndryl already operates BT's mainframe estate. The migration will involve some applications being retired while others will be either refactored to fit into BT's existing architecture or rehosted in a cloud environment as part of Kyndryl's hybrid IT solution, Core Enterprise and zCloud Services.
According to Kyndryl, the digital migration will enable applications to become more digital, with application programming interface and micro-services capabilities and increased automation.
"It's exciting to be partnering with BT Group on such an ambitious and critical program. Migrating from mainframes to the cloud extends the usefulness and lifespan of these applications in a modern, micro-services-led, cloud-centric way and helps unlock intelligent data insights. We're excited to draw on our deep knowledge, ecosystem of partners, and community of industry-leading experts to help deliver this transformation," added Petra Goude, global practice leader, Core Enterprise & zCloud, Kyndryl.
BT Group aims to have fewer than 500 strategic systems by 2027 by simplifying its technology estate, merging systems, and retiring those the company no longer needs. In December 2022, the company merged its global and enterprise business units into a single B2B unit called BT Business. The company anticipated that the merger would deliver annualized cost savings of at least £100 million ($120m) by the end of 2025.
A number of cloud providers are now offering mainframe modernization services, and companies such as FedEx are determined to move applications off the machines. While 2022 saw IBM release the latest iteration of its z-Series mainframe, Fujitsu announced plans to end mainframe sales in 2030 and support in 2035.