A shared data center for public sector organizations has been opened in Belfast, managed by BT.
The telecoms company signed a £15m ($19m) deal with the Department of Finance to house the IT assets of the Northern Ireland Civil Service and other public sector bodies.
Consolidation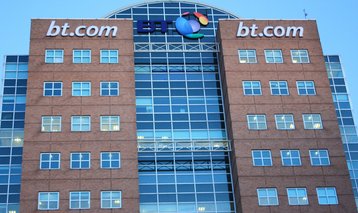 "I am keen to see change in the public sector which not only saves the public purse, but also helps us ensure that the public sector is at the cutting edge of the latest technology, driving forward efficiency," Northern Ireland's Finance Minister Máirtín Ó Muilleoir said.
"The data centers will produce significant savings on running costs in the region of £0.5 million each year and annual savings are projected to grow to around £7.5m for the public sector over the course of the next decade."
He continued: "Our citizens deserve and indeed demand high quality digital services and to this end I want to see the public sector speed up the pace of this delivery. The new data facilities will provide a welcome boost towards our efforts and also offer high levels of security and operational stability."
Paul Murnaghan, regional director for BT Business in Northern Ireland, told the Belfast Telegraph: "We are delighted to welcome the minister to BT today to officially open these new public sector shared service data center facilities."
"These cutting-edge facilities will significantly reduce costs and provide enhanced services to benefit these organizations," he added.
Anchor tenants for the facility includes Enterprise IT Assist, Business Services Organisation, NIWater and Translink.