BT Group is reportedly eyeing up a successor for current CEO Philip Jansen, according to the Mail on Sunday.
In an article, the publication reports that plans for his successor have been 'an open secret' in the city, with potential replacements for Jansen being scoped out by the telco.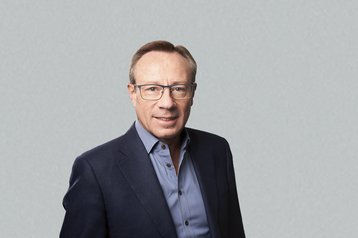 Jansen has been serving as boss at BT for the past four years since he joined the telecoms giant to replace former CEO, Gavin Patterson.
During his time with the telco, Jansen has been pushing hard with its fiber broadband rollout through the firm's subsidiary Openreach, with the company aiming to connect 25 million UK homes with full fiber broadband by 2026.
It's been a challenging time for BT. The company has been accused of building a stranglehold on competition in the UK broadband market, in which it's been dominant.
Last week the telco was slammed by consumer association Which? after it announced plans to hike up broadband prices by 15 percent from March 31.
It follows proposals by BT to increase its cost-saving target by £500 million ($613m) to £3 billion ($3.68bn) in November of last year, by the end of 2025.
Jansen previously suggested that jobs could be lost as part of the cost-cutting measures, with talks of cuts likely to grow following the creation of BT Business.
All of this followed a lengthy stand-off between Jansen and the Communication Workers Union (CWU) over pay disputes for workers at BT and Openreach, leading to several strikes.
A deal was eventually struck with the CWU, the union which represents postal, telecoms, financial services, and tech workers in the UK, with BT offering an additional £1,500 ($1,800) 'Cost of Living' pay rise.
Marc Allera, the current chief executive of EE, which is BT's consumer brand, is seen by PP Foresight telco media analyst Paolo Pescatore as a frontrunner for the hot seat.