UK telco BT has signed a new Power Purchase Agreement (PPA) with the Renewables Infrastructure Group (TRIG) to procure renewable energy from a Scottish wind farm.
The London-listed renewable energy infrastructure investment company this week announced it has entered into a 10-year corporate PPA with the telco.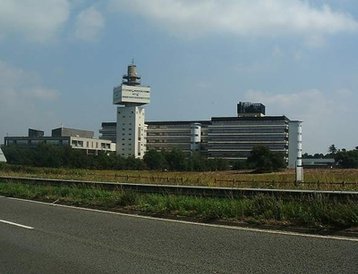 BT will procure energy from the 35MW Blary Hill onshore wind farm in Kintyre, Scotland on pay-as-produced terms.
Completed in early 2022, the wind farm consists of 14 Nordex 2.5MW turbines and is managed by Renewable Energy Systems (RES), TRIG's operations manager.
Cyril Pourrat, chief procurement officer at BT Group, said: "As one of the largest private purchasers of electricity in the UK, today's announcement supports our ongoing commitment to using 100 percent renewable electricity worldwide where markets allow and send a clear signal to the market that renewable energy is key to reaching net zero in the UK by 2050."
Richard Crawford, head of energy income funds at TRIG's investment manager, InfraRed Capital Partners, said: "This is TRIG's first corporate PPA and we are pleased to be entering this agreement with a strong counterparty in BT Group that supports the UK transition to net zero. Off-takers are seeing the benefits of fixing following the high power prices and volatility seen in 2022. We continue to look for attractive opportunities to fix revenues for TRIG, including through corporate PPAs."
BT has pledged to be a net zero emissions business by March 2031. In February 2021, BT signed a deal with Total that would see the energy firm supply the telco with renewable energy in the UK, in a contract covering almost half of BT's total annual electricity consumption in the country.
Another wind farm in Scotland largely contracted to BT has been sold to Greencoat UK Wind. Greencoat this week announced it has acquired the 42MW Dalquhandy onshore wind farm from BayWa R.E. for a total of £50 million ($62m).
Located near Coalburn in South Lanarkshire, Dalquhandy comprises 10 Vestas V136 4.2MW turbines. Last year BT signed a Virtual Power Purchase Agreement (VPPA) with BayWa to procure 80 percent of the site's output for 10 years. This was the second corporate PPA between the two companies, after previously signing one of the first corporate PPAs in the UK, in 2014, for the output of the 30MW Stroupster Wind Farm in the Scottish Highlands.
Shonaid Jemmett-Page, chairman of Greencoat, said: "Greencoat UK Wind continues to generate significant cash flow in excess of its dividend and we are delighted to announce the acquisition of Dalquhandy wind farm. This NAV accretive transaction grows our portfolio to 46 wind farms with a generating capacity of 1,652MW. Our pipeline of potential acquisitions remains healthy and we look forward to making further attractive investments in due course as we continue to play our role in decarbonizing the UK economy."