Business Mission Edge, LLC (BME) has won a data center contract from the US Department of Defense's Army HR unit.
The company this week announced it has been awarded the US Army Human Resources Command (HRC) Information Technology Infrastructure Support 3 (ITIS3) contract. The value of the contract wasn't disclosed.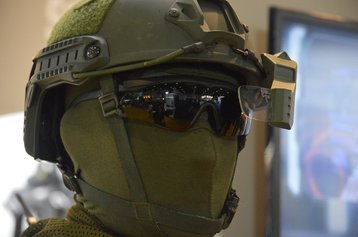 HRC manages military personnel functions such as recruitment, accessions, training, sustainment, separation, mobilization, deployment, and retirement.
Under the contract, which runs for one year with three one-year extension options, BME will be responsible for delivering 'operational sustainment' of the data centers, networks, servers & storage, mainframe, private & public cloud hosting, applications, desktops & mobile computing, and other Information Technology (IT) capabilities and environments which directly enable the US Army HRC recruiting, accessioning, and human resources missions.
BME will deliver to the HRC ITIS3 Program at Fort Knox, Kentucky, where HRC is based, as well as Indianapolis, Indiana, and at various remote sites.
"Our teams of subject matter experts are working closely with the soldiers and civil servants of Army HRC to deliver the highest levels of service delivery in accordance with BME's CMMI Level 5 certification and Department of Army standards," said Eric Bentsen, director of operations, Business Mission Edge.
"We remain fully devoted to serving our nation and the Army in this critical mission," added Prathiba Ramadoss, CEO of Business Mission Edge.
Founded in 2020 and headquartered in Bethesda, Maryland, BME is a woman-owned small business joint venture of IT services provider Business Integra and government-focused IT services firms OSC Edge.