The Cambodian government has broken ground on a new national data center.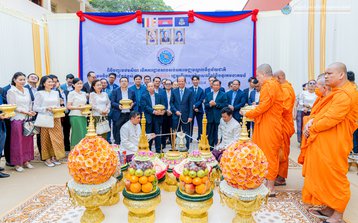 A groundbreaking ceremony was held last week in Phnom Penh, with post and telecommunications minister Chea Vandeth in attendance.
"The new center not only offers secure storage but also aims to enhance the effectiveness of state and private institutions through cost savings. When we have all data in one place, it will reduce costs and they are more secure," Vandeth said. "We expect that when the center is in full operation, it will raise our country's profile on digital development."
The $30 million, 12-story facility is set to host both government and private data once it launches in 2025.
The new national data center will reportedly seek Tier IV certification.
Cambodia has a very small data center market, although May 2023 saw new player ByteDC launch a 3MW facility in the capital, Phnom Penh.