The Canadian Supreme Court has dismissed an application to spare Meng Wanzhou, Huawei's CFO, from extradition to the US on fraud charges.
Meng, who is also the daughter of Huawei founder Ren Zhengfei, has been in Canadian custody since her arrest at Vancouver airport in December 2018, on charges of helping the Chinese telecoms giant evade the US trade sanctions against Iran. On Wednesday, Judge Heather Holmes outlined her ruling in a document.
Will she go?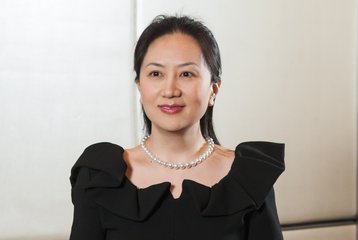 The US claims Meng lied about Huawei's relationship with Iranian company Skycom, but her defense says there is no "double criminality" in this case. A suspect can only be extradited if their alleged crime is illegal in both countries. Meng's lawyers argued that the US sanctions don't exist in Canada, but Holmes rejected this argument.
Holmes said that "the double criminality requirement for extradition is capable of being met in this case," because the the US economic sanctions laws, while not being part of Canadian law, are also "not fundamentally contrary to Canadian values in the way that slavery laws would be, for example". Any question that an extradition might be "unjust or oppressive" would be dealt with in the final phase of the extradition process,, she said, because the Minister of Justice is expressly required to refuse a surrender order for extradition in such a case: "The Minister's decision will necessarily take account of whether prosecution according to the foreign laws could lead to an unjust or oppressive result according to Canadian values.
It's not over, of course, as Meng's lawyers will now be putting arguments about whether Canadian authorities committed an abuse of process when they arrested Meng, according to a report in the Toronto Star.
On Twitter, an official statement said Huawei "is disappointed in the ruling today by the Supreme Court of British Columbia. We have repeatedly expressed confidence in Ms. Meng's innocence. Huawei continues to stand with Ms. Meng in her pursuit of justice and freedom. We expect that Canada's judicial system will ultimately prove Ms. Meng's innocence. Ms. Meng's lawyers will continue to work tirelessly to see justice is served."
At the time of Meng's arrest, the Chinese authorities threatened "grave" consequences, and detained two Canadians, diplomat-on-leave Michael Kovrig and entrepreneur Michael Spavor, who remain in custody. China also retaliated by blocking imports of several Canadian agricultural products.