CapitaLand is launching a new China-focused data center development fund, and is planning two new facilities outside Beijing.
CapitaLand Investment Limited (CLI) announced this week that it has established CapitaLand China Data Centre Partners (CDCP), which will develop two hyperscale data centers in Greater Beijing.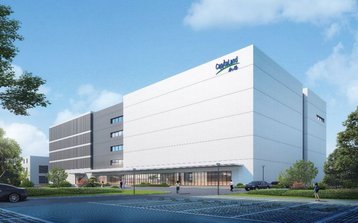 The two development projects are expected to be completed in 2025 and will deliver more than 100MW.
The two data centers will be designed, built, and certified against Leadership in Energy and Environmental Design (LEED) Gold standards. They will include fan wall cooling systems, recycle waste heat from the servers to heat offices, and feature rooftop solar energy harvesting systems.
Patrick Boocock, CEO, private equity alternative Assets at CLI: "As one of the fastest growing new economy asset classes providing critical digital infrastructure for the global economy, data centers present a tremendous opportunity and are a key strategic focus for CLI. CDCP is our third data center development fund, following the establishment of two such funds in South Korea. We are excited to bring our capabilities to the China market and advance our ambition of becoming a major global digital infrastructure player."
Total equity committed to CDCP is S$530 million (US$395.5m), with existing and new global institutional investor clients holding an 80 percent effective stake in CDCP, and CLI holding the remaining 20 percent.
Michelle Lee, managing director, private funds (data center), CLI, said: "CDCP will invest in two highly sought-after data center projects in prime locations. China's data center market is currently the second largest in the world and the largest in Asia Pacific, and is projected to grow 24 percent annually until 2025. There is strong interest in CLI's future data center projects in China and Asia Pacific at large, and we are actively seeking to grow in this sector."
CapitaLand has a portfolio of 26 data centers in Asia and Europe, including a number of projects across India and Shanghai.