Hong Kong property firm Carrianna Group has launched a new data center.
The company's data center in Kwai Chung industrial area, jointly invested alongside Jun Gao Holdings Company Limited and Dr. Quentin Tsang, has officially commenced services.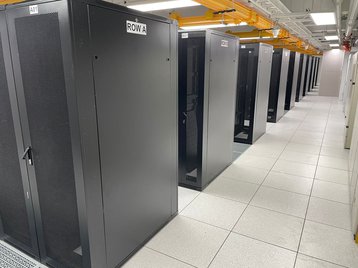 Carrianna Group reportedly acquired the property with gross floor area 23,000 square feet (2,100 sqm) – with a 5,000 sq ft (464 sqm) terrace for chillers and backup generators – and converted it into a data center and co-working space.
The companies said the facility is expected to provide data center solutions for telcos, cloud service providers, fintech/blockchain companies.
Dr. Wan Tak Fai Danny, founder of Jun Gao said: "It is an honor for Jun Gao Group to cooperate with Carrianna Group on revitalization of old properties, as well as to explore the development of combining real estate and technology which will become the foundation of diversified property development in the future."
Ma Kai Yum, Chairman of Carrianna, added: "Hong Kong is promoting innovative technology, hence there is a surge of demand for data centers and digital transformation of business in Hong Kong amid the outbreak of Covid-19. We will continue to identify suitable properties to strengthen our data center business and support the local businesses in the ever-evolving digital world."
Founded in the 1960s, today the Carriana Group operates in the restaurant and food business, hotel investment, property development and investment, and investments in logistic and trade centers. Jun Gao Holdings Company is a real estate development business.