Mobile carriers have been working over the weekend to restore cell sites in Maui, Hawaii, following damage caused during the recent wildfires.
The wildfires, which have so far claimed the lives of 96 people on the island, have disrupted Internet and mobile services across Maui.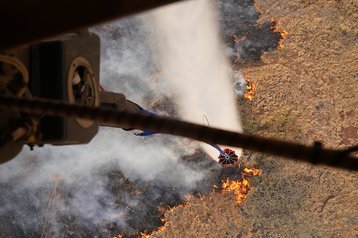 According to Inside Towers, significant damage has been caused to cell sites across the island.
Inside Towers noted that as of 6:00 am (EDT) on August 13, 20 out of 21 cell sites serving Kapalua, Napili-Honokowai, Kaanapali, Lahaina, Launiupoko, and Olowalu were out of service, according to the FCC's Disaster Information Reporting Service (DIRS).   
The FCC has also been gathering communication outage information from carriers, cable systems, 911 centers, and broadcasters.
Since the fires hit the island early last week, cable and wireline companies reported 16,709 subscribers out of service in the disaster area, while 911 services have also been down for users.
Last week AT&T said it had sent out its AT&T Network Disaster Recovery (NDR) team and FirstNet Response Operations Group (ROG).
The telco has deployed a portable cell site in Lahaina to provide Band 14 connectivity dedicated to public safety and service for residents.
The carrier confirmed that all its staff on Maui are safe, noting that it has employees on the ground in Maui and additional employees and resources are on the way, plus a Mini CRD (Compact Rapid Deployable), three satellite solutions to provide WiFi or cell service and in-building solutions, as well as an Emergency Response Kit, including 20 FirstNet Ready smartphones and two MiFi devices.
"We are also shipping in back-haul equipment and other portable communications solutions from the neighboring islands. FirstNet ROG – led by former first responders – is working around the clock to support public safety's emergency communications and has liaisons engaged with local and federal agencies," said the company in a statement.
Verizon engineers have also been working on restoration efforts, as have T-Mobile, which has sent out its emergency teams, heavy-duty trucks, and generators on the ground in Maui.