Lubricant company Castrol and server IT equipment manufacturer Hypertec are collaborating on immersion cooling technology.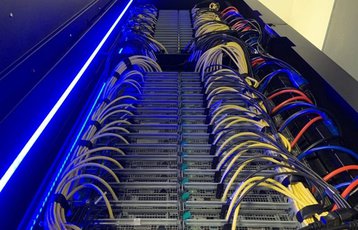 The new technology will combine Hypertec's immersion cooling solutions and Castrol's fluid technology, and is being developed and tested at the Castrol headquarters in Pangbourne, UK.
Castrol, a subsidiary of BP, committed to investing £50 million ($64.55m) in its Pangbourne headquarters in 2022. This, with the help of Submer, has gone to ensuring the facility is prepared for the research to commence. The test center will be used to develop new immersion fluids, and to enable customers and partners to test liquid cooling techniques that are adapted to new server equipment. It is expected to launch later this year.
Hypertec is the first server original equipment manufacturer (OEM) to get involved with the Castrol/Submer research and development (R&D) initiative. The companies will use Submer SmartPod and MicroPod tank systems which have been modified to enable the testing of new fluids and server technologies.
Immersion cooling solutions are designed to be a more sustainable alternative to traditional air cooling. The technology submerges servers in a dielectric cooling liquid, thus reducing the power and water consumption needed to operate and cool server equipment.
Nicola Buck, chief marketing officer at Castrol said: "We are proud to work with Hypertec to help us drive forward the adoption of immersion cooling technology.
"With a robust network of allies like Submer and Hypertec, we can innovate more quickly and develop integrated solutions that advance the efficiency of data centers while pushing the limits of current technologies. Together with Hypertec and Submer, we can develop differentiated and integrated solutions that help our customers."
Both Hypertec and Castrol have existing relationships with Submer. Submer and Castrol began collaborating on immersion cooling fluids in June 2022 and worked together on developing the Pangbourne R&D center. Earlier this year, Castrol's ON fluid was approved for use in the Submer immersion cooling tubs.
Hypertec has worked with Submer since 2021. Eliot Ahdoor, chief innovation, and sustainability officer at Hypertec, said: "Working closely with Submer since 2021, we've developed high-density and more sustainable immersion cooling solutions. This collaboration with Castrol will significantly contribute to their fluid testing and integrated energy efforts."