Castrol has joined GRC's program to certify alternative cooling fluids for its data center immersion tanks.
The company this week announced it is now part of GRC's ElectroSafe Fluid Partner Program, meaning its Castrol ON immersion cooling fluid is safe to use in GRC equipment.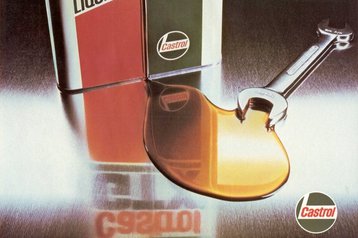 "Castrol is excited to join GRC's ElectroSafe Fluid Partner Program and expand its presence in the data center immersion cooling space," said Matthias Donner, VP of advanced mobility & industrial products at Castrol. "Making Castrol's immersion cooling fluid expertise and technology available to GRC's customers will enable both organizations to accelerate progress in the growing immersion cooling industry, collaborate to advance the performance of single-phase immersion cooling fluids, and contribute towards improving the sustainability of data center operations globally."
As part of the deal, the companies said they would jointly evaluate and gather fluid test data through a proprietary protocol to optimize material compatibility, safety, and thermal performance.
"With Castrol joining the ElectroSafe Fluid Partner Program, GRC will add another immersion cooling fluid for its global customer base," said Ben Smith, chief product officer at GRC. "The Castrol ON portfolio of immersion coolants will enable our customers to experience advanced performance without compromising on long-term material compatibility while improving the energy and water efficiency of their data center operations."
The ElectroSafe partner scheme is intended to provide an increased range of liquid coolants, that will be "earth-friendly," and have been thoroughly tested with the company's immersion tanks. GRC's own branded ElectroSafe coolants are globally available and in the program.
Shell was the first partner to join the program, which was launched in December 2022. Japan's ENEOS joined the scheme in January, with South Korea's SK Enmove joining last month.
Immersion cooling removes heat from IT equipment efficiently and silently, reducing energy wasted in cooling. It can handle higher rack power densities, as seen in new applications such as AI, and it also outputs the waste heat in a more useful form (hot water) than air cooling, which is standard in data centers.