HPE, Arm and Suse have jointly announced Catalyst UK, a program that aims to build one of the largest Arm-based supercomputer deployments in the world, to be available to both industry and academia.
The 12,000-core machine will be distributed across clusters located at the University of Edinburgh, the University of Bristol, and the University of Leicester.
The project was welcomed by the UK government: "Today's announcement marks a major step forward in boosting collaboration between the government and business to harness the power of innovation in supercomputing and AI," said Sam Gyimah MP, Science Minister.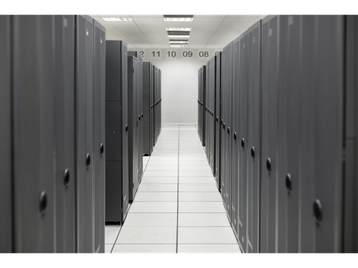 Going mainstream

Catalyst UK aims to drive supercomputer adoption in the UK in general, and in the commercial sector in particular.
The supercomputer, built by HPE, is due to be completed in summer 2018. It will comprise three 30kW systems, each consisting of 64 HPE Apollo 70 servers equipped with two 32-core Cavium ThunderX2 processors, 128GB of memory and Mellanox InfiniBand interconnects.
The program itself will run for three years. According to HPE, the project will see university staff cooperate with the UK industry to jointly develop "critical applications and workflows to best exploit the Arm system capabilities." Catalyst UK will also train researchers in the use of Arm-based tools.
Arm chips are growing increasingly popular in supercomputer design. For example, Japan's 1,000-petaflop next generation supercomputer, known as Post-K, will be powered by Arm CPUs. The EU's Mont-Blanc Project is powered by the same Cavium processors, and UK's Isambard supercomputer will feature more than 10,000 Arm cores.
The UK is trying to establish itself as a leader in AI research, and Catalyst UK is intended to support these efforts.
"Through our modern Industrial Strategy, AI Grand Challenge and upcoming Sector Deal, the UK will lead the AI and data revolution. Doing so has the potential to increase the UK's competitiveness in emerging industries around the world, grow our economy and create the high value jobs we need to build a Britain fit for the future," Gyimah said.