The demand for data centers in the US will continue growing in nearly double-digits in 2017, however the types of facilities required by businesses will be changing, according to the latest report from commercial property consultancy CBRE.
The firm predicts that a new generation of network-hungry consumer services will drive demand for infrastructure located as close as possible to the end-user.
"With the increased adoption of latency-sensitive, data-intensive technologies—running the gamut from mobility, the Internet of Things and content delivery to future technologies like self-driving cars and augmented/virtual reality applications—well-connected real estate near critical population centers is poised to enjoy above-average demand and pricing over the long term," said Pat Lynch, managing director for Data Center Solutions at CBRE.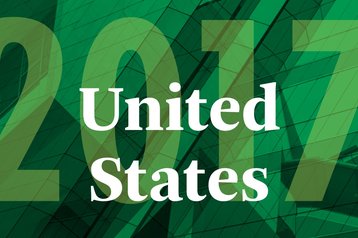 Edge will be expensive

CBRE admits that there has been more speculative data center supply slated for delivery in 2017 than in previous years. But the report is quick to dispel fears of oversupply, suggesting that commercial data center operators will continue to benefit as more enterprise users adopt cloud services and move their equipment into colocation facilities in order to cut costs.
"Typical enterprise demand will likely evolve to require smaller, hybrid solutions that incorporate elements of wholesale and retail data center leasing as well as public and private cloud solutions, and will prove to be a strong, steady growth channel for data center operators going forward," said Jeff West, director of data center research at CBRE.
The report notes that many emerging applications will require a new kind of infrastructure, located on expensive land in major metropolitan markets. The same applications will also place a lot more emphasis on quality of networking, so data center operators that invest in connectivity stand to reap significant rewards.
According to CBRE, the core US markets are currently experiencing a shortage of white space, with vacancy rates for existing and commissioned capacity in San Francisco, Ashburn and Chicago ranging from 4 percent to 6 percent.
"For enterprise users evaluating their data center requirements in 2017, the evolution of pricing models and contract terms should be a key consideration in any strategic decision. Current colocation rental rates may have stabilized, but they are as low as they've ever been," Lynch added.
"More importantly, pricing is no longer simply a function of rent-based space and power; tenants' ability to incorporate flexible contract options into their data center spend—which could include cloud, additional services and even the ability to expand or contract their footprint—will prove to be a significant opportunity for occupiers."