A man from San Antonio, Texas, pleaded guilty in federal court in San Antonio last week to eight charges in two indictments related to arson and felon in possession of a firearm.
As reported by Wireless Estimator, Sean Aaron Smith, 29, attempted to damage and destroy by means of fire multiple cellular telephone towers around San Antonio between April 2021 and May 2022, until his arrest in the same month.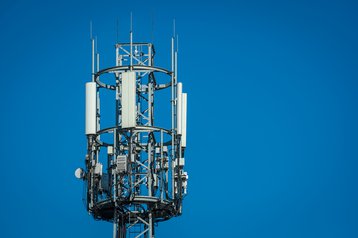 Smith could be sentenced to 140 years in total following the case, as he faces a penalty of five to 20 years in prison for each charge related to arson, and up to 10 years in prison for each firearm possession charge.
Smith pleaded guilty to six counts of arson of cellphone towers and two counts of felon in possession of a firearm.
However, the publication notes a federal district court judge is set to determine a lower sentence after considering the US Sentencing Guidelines and other statutory factors.
Court documents noted that Smith holds anti-government views, while he had a "mission" to burn down 5G cell phone towers, as per an affidavit.
During the height of the Coronavirus pandemic in 2020, there were several false conspiracy theories shared online suggesting that 5G was causing the spread of the virus.
It led mobile operators to urge the conspiracists to stop attacking the infrastructure and spreading misinformation on the Internet.
In 2020, a man from Liverpool, England, was sentenced to three years in jail for setting fire to a telephone mast due to his belief that 5G was linked to the Coronavirus.