CenturyLink has announced the availability of CenturyLink Cloud in Australia, just over a year after its launch in Singapore. Located in Sydney, CenturyLink says the new cloud node will enable it to deliver enterprise-class control, agility, scalability and security through its global network.
Global cloud providers are looking to the Asia Pacific region for growth, with many of them building new data centers in the region. Indeed, Frost & Sullivan predicts cloud spending in Asia Pacific will reach US$20 billion in 2018.
As we reported last year, this surge in demand has led major data center operators such as Google, Digital Realty Trust and Global Switch to set up large data centers in the region over the last few years.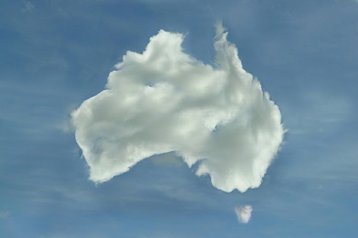 Cloud first
"Launching the CenturyLink Cloud node in Australia signals our strong commitment to this key growth market," said Gery Messer, the managing director of CenturyLink in the Asia Pacific. "We're seeing increased customer demand for IT services in Australia, which is one of the most connected countries in the world. Thanks to our continued investment in Asia Pacific, many more organizations are achieving success on their hybrid IT journeys."
Though cloud players typically make their entrance in the data center hubs of Singapore and Hong Kong, there is no question that the cloud-first policy of the Australian government is making itself felt. On that front, having an Australian-based cloud will no doubt address data sovereignty concerns and benefit CenturyLink.
In the wider region, CenturyLink offers colocation services in data centers that it runs in Singapore, Hong Kong, Australia and Japan. In both Singapore and Australia, customers will be able to tap into both colocation capabilities and CenturyLink Cloud.
We had the opportunity to visit CenturyLink's data center in Singapore last year, and saw how its data center here offers both colocation and cloud resources in order to meet the growing need for complex hybrid IT deployments by enterprises.