CenturyLink has made a 500kW installation of Bloom Energy fuel cells in a California data center the highlight of its 2015 corporate social responsibility (CSR) report - although the purchase of the Bloom boxes was announced nearly 18 months ago. Meanwhile, Bloom Energy, which has so far received $1 billion in funding, remains tight-lipped about its business.
The installation, operated by CenturyLink subsidiary Savvis in Irvine, California, is the first multi-tenant site in the world to use fuel cells this way, according to CenturyLink. It should provide nearly 4.4 million kWh of electricity per year to power cloud, managed hosting and colocation services at the center. Although the installation was announced in 2013, Bloom has told DatacenterDynamics that it was only accepted and switched on, on April 10.  CenturyLink made it the highlight of  a press release announcing CenturyLiink's CSR report for 2015, in time for Earth Day on 22 April.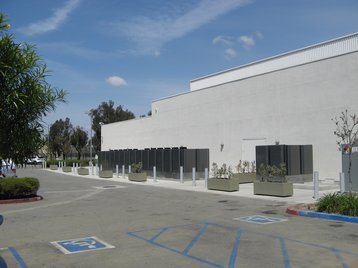 Bloom keeps shtum
Bloom Energy Servers use fuel cells to generate electricity through a clean electrochemical process by combining air and natural gas. Since it is generating energy on-site, the system potentially allows customers to go off-grid, and removes the need for backup UPS provision. 
Bloom was founded in 2001 to commercialize work done by founder and CEO K.R. Sridhar for NASA, aiming to create a solar-powered unit that could produce fuel and oxygen from gases in the Martian atmosphere. The company has received  $1bn in investments for its Bloom boxes which - like other solid oxide fuel cells - run that reaction in reverse. 
Since delivering its product in 2006, Bloom Energy has sold units to customers including Google, Wal-Mart, AT&T, eBay, Staples and the Coca-Cola Company. The most recent customer to be announced was Ikea, which bought 300kW of Bloom boxes for its store in Emeryville, California.  
Bloom was supposed to have an initial public offering (IPO) as far back as 2011, but this has been delayed, while the company has been frustrating the media by refusing to answer questions about its profitability or its plans.
"If Bloom isn't able to go public soon, it could be in a tight spot," commented Katie Fehrenbacher on Fortune, when Sridhar ducked the questions in San Francisco last month. "After all, VC-backed companies don't usually remain private for more than a decade."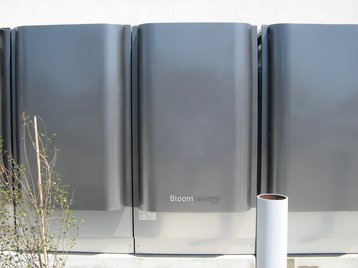 Going electrochemical
CenturyLink says the Bloom boxes will save it about a million pounds of CO2 (carbon dioxide) emissions annually and significantly reduce SOx (sulfur oxides), NOx (nitrogen oxides) and other harmful smog-forming particulate emissions. The CenturyLink installation is for primary power, and no UPS or backup generator is required, CenturyLink told DatacenterDynamics.  
"Synchronizing the fully commissioned Bloom Energy fuel cells to our electrical infrastructure supports the escalating power demands for network and IT infrastructure in an environmentally sustainable way," said David Meredith, senior vice president of colocation at CenturyLink. "Bloom's clean fuel cells offer a way for businesses like CenturyLink to promote the continuing evolution of technology without sacrificing sustainability commitments." 
"Reliability is key to leading companies such as Century Link who must guarantee 100 percent uptime," Peter Gross, vice president of mission critical systems at Bloom Energy told DatacenterDynamics. "This battery technology eliminates the need for a UPS and switches - there is just no need for them. The output from the cells is the same as a UPS with an infinite battery."
"This is a truly disruptive technology for the data center industry," he added. But it's not as fast a disruption as some were expecting.