CenturyLink has won a $29 million contract to supply disaster recovery services to the US Treasury Department's Office of the Comptroller of the Currency (OCC), the company has announced.
As part of the deal, CenturyLink will work with the OCC to develop and manage a disaster recovery system for the OCC's mission-critical systems. It will provide an 'always ready, on-demand server environment' to ensure the financial regulator's operations are unaffected in the event of a natural or man-made disaster.
CenturyLink will support the department's disaster recovery program testing, compliance, configuration management, emergency operations and documentation requirements.
Government gains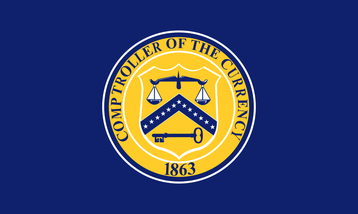 The OCC is an independent bureau of the Treasury Department headquartered in Washington, D.C., that charters, regulates and supervises all national banks and federal savings associations. It also provides these services to federal branches and agencies of foreign banks.
The contract for managed disaster recovery services, with dedicated hardware and storage, has five one-year options and a cost ceiling of $29 million, according to a CenturyLink document.
The company is ranked number 34 on Washington Technology's 2016 list of top 100 federal government IT contractors.