Federal contractor Chickasaw Defense Logistics is building a data center at the Fort Bragg military base in North Carolina.
Named after a Confederate general, the US Army base is one of the largest military installations in the world, with around 54,000 military personnel.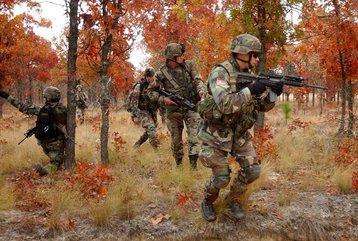 Chickasaw Defense will "redesign and build a new data center in building E-1351 at Fort Bragg," the contract notes. First awarded late last year, but not previously reported on, the contract is worth up to $15,172,228, but has a current value of $10.6 million.
The contract is currently expected to be completed by December 31, 2022.
The procurement notice does not detail the size or scope of the new facility. In 2011, the FORSCOM headquarters at the base was completed, with an included 36,000 sq ft (3,345 sq m) data center that had "12 PDU units to provide redundant power with an N+1," an architecture report notes. A separate disaster recovery facility also exists on the site.
In the Army Directive 2016-38 Implementation Plan, the US Army said that it intends to establish 10 Army Enterprise Data Centers (AEDC), four of which will be in the Continental United States - one in Fort Bragg, as well as in Fort Carson, Fort Knox, and Redstone Arsenal.
The facilities come even as the Army seeks to reduce its sprawling network of data centers, server rooms, and leased spaces.
In October, it said that it hoped to cut its core data centers by half over the next seven years. By 2028, it hopes to operate six main facilities and hundreds of 'data processing nodes.'
Under the Joint Warfighting Cloud Capability contract, it also plans to spend billions on the cloud.