The Central Intelligence Agency could be planning to solicit tens of billions of dollars of cloud contracts from multiple providers.
Way back in 2013, the CIA signed a huge 10-year deal with Amazon Web Services for cloud services.
Beyond the immediate financial benefits of the deal, at a time when the cloud was far smaller, AWS was also able to point to the contract as proof that its services were secure - after all, if one of the world's largest foreign intelligence services trusted AWS, then your regional enterprise could probably trust it, too. The deal was also used by AWS to help cement its place as the foremost provider for the US government, and parlayed into numerous other federal contracts.
Now, the opportunity could be there for other cloud providers to get a piece of the pie.
Central Intelligence Amazon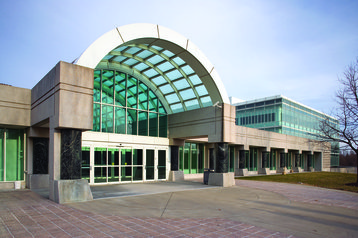 Bloomberg reports that the CIA outlined its Commercial Cloud Enterprise (C2E) initiative to potential vendors in late March. Unlike the controversial single-award $10bn JEDI cloud contract pursued by the US military, the CIA aims for C2E to use multiple cloud companies to handle both unclassified and secret information.
In documents seen by the publication, the agency indicated that it intends to award one or more contracts lasting at least five years, with options for extension. After draft contract requirements are revealed, a final request for proposals is set for May 2020, with awards granted the following year.
The CIA is still soliciting feedback on the scope and scale of the project, and has not completely settled on the plan to use multiple companies.
AWS would still be a strong contender for the contracts, but others have rapidly expanded their services, and gained necessary certifications. Microsoft, for example, last year was allowed to offer its Azure Government services to seventeen US agencies, including the CIA. IBM, meanwhile, built a private cloud data center for the US Army as part of the Army Private Cloud Enterprise (APCE) program, and provides cloud services to the Army's logistics division.