Cisco has announced its intention to acquire network monitoring startup Accedian.
In an announcement via its blog last week, the technology giant stated the deal will help it to step up its network and assurance strategy.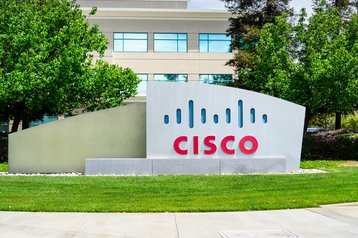 Accedian specializes in performance monitoring and service assurance and is based in Montreal, Canada.
No financial terms were disclosed, but Cisco said it expects the deal to close during the first quarter of Cisco's FY24, while Wollenweber said that the Accedian team will join the data center and provide connectivity organization within Cisco Networking.
"Accedian was born in the heart of the world's largest and most complex networks," said Dion Joannou, CEO of Accedian.
"When we were acquired by Bridge Growth Partners, a leading technology investment firm, in 2017 we transformed the company, accelerated its growth, and evolved to a SaaS-first service assurance platform. Microseconds matter to customers and customer experience, and precise, granular performance visibility is a foundational requirement for closed-loop automation, agile telco cloud environments, and latency-sensitive 5G services. We look forward to bringing our critical capabilities to a wider set of solutions within Cisco's Networking portfolio and taking the next step in the partnership we have built with Cisco and our joint customers over the last years."
Founded in 2004, Accedian raised around $31 million across four funding rounds before it was acquired by Bridge Growth in 2017. Accedian acquired application monitoring firm Performance Vision in 2018.
In the post, Cisco SVP and general manager of data center and provider connectivity, Kevin Wollenweber, said the tie-up will help Cisco to link Accedian's technology into Cisco's broader ThousandEyes network assurance platform.
He notes that the company hopes to enable better management of latency-dependent services across 5G networks, among other things.
Accedian is being represented by Evercore as financial advisor and Willkie Farr & Gallagher LLP and Stikeman Elliott LLP as legal counsel.
Cisco planning data center build in Saudi Arabia
The company has also announced plans for a data center in Saudi Arabia.
As reported by Arabian Business, the data center will be dedicated to cloud-delivered security, with the aim of assisting customers in safeguarding their users, infrastructure, and investments against potential threat actors.
Precise details of the size and scale of the data center have not been made available - including whether the company aims to locate in a colocation facility - but it's expected to be operational midway through 2024.
Salman Faqeeh, the managing director of Cisco in Saudi Arabia said: "The announcement reaffirms Cisco's alignment to provide advanced cloud security protection and services to the Saudi community. It builds on Cisco's long-standing commitment to our customers and reflects our continued support for digital transformation, by using the power of technologies to create a secured thriving digital economy in Saudi Arabia."
Cisco said that its new data center will support Cisco's cloud services, including the recently introduced Secure Service Edge (SSE) solution, Cisco Secure Access.
More in The Data Center Construction Channel