According to a study by the Cloud Industry Forum (CIF), in 2016, 88 percent of all UK organizations used at least one cloud-based service to host and run their applications. 
The CIF, a non-profit whose mission is to encourage and ensure good practice in cloud-based service use, has produced the report annually since 2010. For the latest edition it questioned 250 "senior IT and business decision-makers" in small, medium and large businesses as well as representatives of public sector organizations across the country.
The survey looked at digital transformation within UK organizations, cloud-based service use, and the perceived pros, cons, expected developments and hindrances involved in the shift from legacy IT technologies.
According to CIF, since 2010 cloud use by UK businesses has increased by 83 percent. However, half of all surveyed organizations have only one or two services hosted in the cloud, meaning that most are still a long way from being totally cloud dependent.
Cloud-based services, why, why not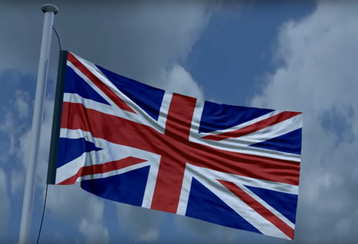 Although cloud service use was reported by 88 percent of participants in the study, with data suggesting that by 2018, 93 percent of all organizations will be using at least one cloud service, only 15 percent reported being cloud-exclusive, and these were mostly small businesses that don't have the constraints of implementation that larger firms do.
For the time being, web hosting is the most popular cloud service used by UK organizations, but increasingly, so are Platform-as-a-Service (PaaS) and office productivity tools.
Using cloud computing was perceived as an advantage by a majority of respondents, due to its flexibility of delivery, its cost-saving nature and its scalability. The primary motivations for switching to the cloud were said to be the replacement of obsolete IT technologies, and the prospect of enabling innovation and improving business agility. 
A lack of security and the risk of data privacy loss stood out as the major perceived downsides of switching to cloud-based services, followed by a lack of budget, and the challenge of either integrating cloud services alongside legacy systems, or completely replacing such systems at a high cost.
According to the study, it took an average of 15 months for participating UK organizations to migrate their applications to the cloud. The main implementation difficulties reported were the complexity of migration, followed by lack of internal skills and knowledge, and dependency on uninterrupted network connections.
It's not all sunshine in the land of cloud 
The study also tackled preparations for the upcoming general data protection regulation (GDPR), which will be implemented across EU in May 2018, forcing companies and public sector organizations to ensure the safety of citizens' personal data, irrespective of Britain's anticipated exit from the European Union. 
Worryingly, few of the participants claim to understand the true implications of the regulation (a mere 16 percent) and even less (14 percent) feel entirely prepared to deal with the legislation. Thus, the CIF claims, the transition to using cloud services could be hindered by the necessity for UK organisations to demand that cloud providers store data safely. 
CIF states that "these figures are deeply troubling and indicate that many organizations, particularly those at the smaller end of the market and in the public sector, have a considerable amount of work to do before it is introduced into law."
So, all in all, the survey seems to indicate that although the increase in cloud services is significant, the time of "cloud everything" is not yet upon us, and companies will likely maintain hybrid IT systems for some time to come.