New findings from Synergy Research Group have revealed that cloud spending is up and has not been hampered by the ongoing Covid-19 crisis.
Q1 spend on cloud infrastructure services reached $29bn, up 37 percent over the same time last year. Synergy said that the data "showed no meaningful negative impact as a result of the Covid-19 pandemic."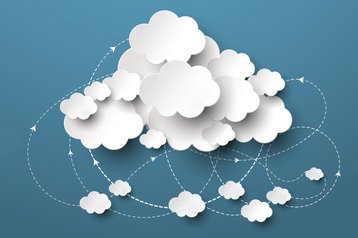 Winners take all
Amazon retained its market lead, and saw significant growth. According to Synergy, AWS has a worldwide market share of 32 percent, followed by Microsoft which increased its share to 18 percent.
Google (eight percent), Alibaba (five percent), and Tencent (two percent) are also growing their own market share. All three saw revenues increase by 45 percent or more year on year.
IBM (five percent), Salesforce (three percent), Oracle (two percent), and Rackspace (two percent), saw slower growth.
According to data from Synergy, estimates suggest revenues from the likes of IaaS, PaaS, and hosted private cloud services were around $29bn, with trailing twelve-month revenues reaching $104bn.
Public IaaS and PaaS services account for the bulk of the market and those grew by a massive 39 percent in Q1.
John Dinsdale, chief analyst at Synergy Research Group, said: "While Covid-19 is having a devastating impact on communities and economies around the world, indications are that it is having a mildly positive impact on the cloud infrastructure services market.
"For sure the pandemic is causing some issues for cloud providers, but in uncertain times the public cloud is providing flexibility and a safe haven for enterprises that are struggling to maintain normal operations. Cloud provider revenues continue to grow at truly impressive rates, with AWS and Azure in aggregate now having an annual revenue run rate of well over $60bn."