Content delivery network Cloudflare – one of the largest CDNs in the world - suffered brief disruption to its services on Tuesday morning, caused by a fault with one of its partner carriers.
The Register has identified the offending party as the Swedish network operator Telia.
Turns out one of the company's engineers simply mistyped a network configuration command, temporarily taking down a transatlantic fiber cable in the process.
The issue affected all regions where Cloudflare operates – including the Americas, Europe, Africa, Middle East and South-East Asia.
Cloudflare experienced a similar issue with a Telia network in 2016, when a misconfigured router accidentally sent most of Europe's traffic to Hong Kong.
With friends like these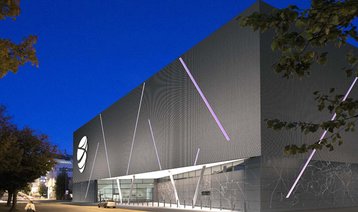 Cloudflare's CDN sits between the end-user and the online service provider. By caching content on its own servers and placing it closer to the edge of the network, Cloudflare can improve availability for websites and applications, decrease page loading times and protect against DDoS attacks.
The company's network is linked into 150 Internet exchanges - that's more Internet exchange points than any other network in the world.
The CDN suffered traffic disruption on Tuesday, lasting at least an hour. The issue was detected by Cloudflare at 14:46 UTC, with the company stating that it was "related to a specific transit provider."
Cloudflare was forced to temporarily disable this provider to route around the issue, and reported that servicer had returned to normal by 15:53.
The provider was later identified as Telia, the largest telecommunications group in the Nordic and Baltic regions.
"The issue was caused by a human mistake while configuring backbone links," the company said in an email to customers seen by the Register. "As soon as the issue was identified, the configuration was corrected and the transatlantic traffic is now running as expected."
To find out more about the impact of human factors on critical infrastructure, read the cover story in the latest issue of the DCD Magazine.