Cologix has completed construction and leased a new data center in Virginia.
The company this week announced the completion and pre-lease of its new, 120MW Scalelogix data center in Northern Virginia.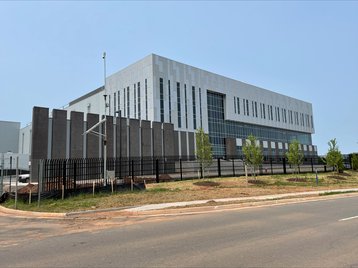 Located in Loudoun County's Ashburn, the three-story, 455,000-square-foot (42,270 sqm) Scalelogix ASH1 data center went into service in May 2023.
Though the company first announced plans for a Virginia facility in late 2020, Cologix said it finished the facility in seven months from permit to customer turnover. It was pre-leased by an unnamed "major global technology company."
"We're aggressively expanding our hyperscale Edge portfolio across North America in response to growing demand from major global cloud providers and large digital enterprises," said Cologix chief revenue officer Chris Heinrich. "With their massive scale and top-tier performance, our Scalelogix data centers provide high-speed, ultra-low latency, and highly secure access to fixed, 5G, and public cloud networks that today's businesses require for success."
The facility offers free cooling and includes hot aisle containment with up to 35 cabinets per row. This is the first Cologix development project built with Modular Electrical Rooms (MERs); prefabricated modular assemblies built out with electrical infrastructure that can be rapidly deployed at a data center facility.
Stonepeak-owned Cologix announced its new Scalelogix hyperscale brand last year, rebranding three of its data centers in Columbus, Ohio, and Montreal under the new moniker and announcing three more in Ashburn, Virginia; Columbus, Ohio; and Silicon Valley, California.
It later announced another Scalelogix facility was to be built in Toronto, Canada in partnership with CIM Group. Cologix recently broke ground on a new Scalelogix facility in Montreal, Canada.
Cologix's Virginia site, located at 21673 Beaumeade Circle, was acquired in 2018 and was previously a Christian Fellowship Church property.