The UK and European operations of Colt Data Centre Services (DCS) are now fully powered by 100 percent renewable power, via power purchase agreements.
"Our accelerated transition to renewable energy is just the first step in our journey to becoming more sustainable as a business and industry, with much more to come," said Colt DCS Director of Energy and Sustainability, Scott Balloch. "At Colt DCS, we believe the responsibility lies with us as an industry to lead the way, generate our own high standards for sustainability, and present these to governments. That is why we are currently developing impactful, science-based metrics that we can hold ourselves accountable to."
Across the UK and Europe, Colt DCS currently operates 17 carrier neutral data centers totaling more than 200MW. In 2018 the company announced nine out of those 17 European facilities were running exclusively on power generated from renewable sources, but said a reliance on nuclear power and an energy generation shortfall in France made it "impossible" for any data center provider to guarantee 100 percent renewable power, but had plans for renewable energy to meet the shortfall by 2023.
Detlef Spang, then Colt CEO, said at the time that the data center industry had "a moral and ethical duty" to go far beyond the minimum requirements for sustainability.
Register now for DCD's global summit on data center sustainability Towards Net-Zero
Colt seeks other ways to be sustainable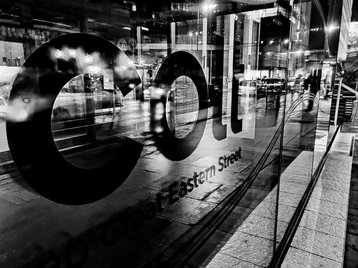 Scott Balloch joined Colt in November 2020 to help the company ramp up its commitment to sustainable operations and ensure sustainability is a priority focus for the business. He joined from BT where he was Director of the Energy and Environmental Unit where he was responsible for the company's environmental risk and carbon program as well as the design and build of its network and data center accommodation.
Colt DCS has also committed to providing green power to sister company Colt Technology Services and its customers using DCS data centers in the region, in an effort to help them also reduce their own carbon emissions.
"We couldn't be prouder that Colt DCS is transforming the way that we operate by ensuring we are using renewable power across all our European and UK sites," said Caroline Griffin Pain, General Counsel for Colt. "Together we are embarking on a critical journey to become more sustainable. As an industry that has a significant impact on the environment, we have to make the changes to ensure we are doing everything we can to ensure our carbon footprint is reduced and we are creating a future we can be proud of."
Beyond just renewable power, Colt has already established a global 'Green Team' who have already implemented several initiatives including minimizing the use of plastic bottles and cups across its entire estate, the use of more efficient LED lighting within its data centers and offices as well as promoting cycling initiatives for its employee base.
Colt is among a number of companies in the data center industry looking to become more sustainable, with much of the innovation coming out of Europe. The European Union wants to make data centers climate-neutral by 2030 as part of its European Green Deal, and last month a group of European cloud and data center operators signed up to their own agreement to become climate-neutral by 2030.
Last week Armenian bank Unibank said its data center had switched to renewable power. The facility, built in 2016, is now fully powered by solar panels, and the company claims it is the first banking data center in Armenia to be powered by a renewable energy source.
The University of Twente recently launched a 10-year program to create super low-energy data center technology, while German TV streaming service Zattoo has started streaming content directly from a data center inside a wind turbine in a bid to reduce its carbon footprint.