Wireless ISP Connexin has applied for permission to build a £5 million ($7m) data center in Hull to support plans to make the independently-minded Yorkshire authority into a smart city. 
Connexin already has a ten-year contract to deliver city-center Wi-Fi services in Hull, and operates superfast broadband networks in East Yorkshire and Lincolnshire. The new 200-rack data center, on a 1.2-acre site in the Bridgehead Business Park will employ 60 people and support smart city services, as well as offering colocation space to local businesses.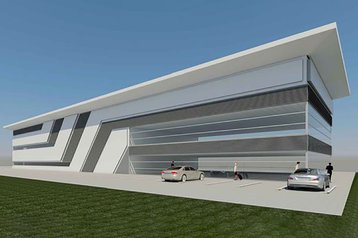 New HQ
If approved, the new facility will be funded from a £10 million investment by Silicon Valley equity fund Digital Alpha Advisors, announced in October 2017. Connexin says it will bring more than 40Gbps of connectivity to the region, and will become the company's headquarters. 
"Hull is not hanging about in its race to become a smart city," said Furqan Alamgir, Connexin CEO in a statement. "Our investment is real, it's happening and this state of the art data centre is proof of that. Hull is advancing technologically at pace and it's a privilege to be part of it.".
Hull (full name Kingston upon Hull) is a UK unitary authority which has had a long tradition of technological independence. It is the only city in Britain where the telephone infrastructure is not provided by BT. The local telephone provider, Kingston Communications (now KCOM), pioneered the provision of ADSL broadband locally. 
KCOM will be providing stiff competition to Connexin. The company got approval for its own £13 million data center last month, which is due to open in the Fall. Meanwhile it is rolling out its own fiber broadband services, in the form of 400Mbps FTTP due to be available around Hull by March 2019.