Equinix is adding more data center capacity across Silicon Valley, with the constriuction of its eighth facility kicking off last week.
The ground-breaking ceremony for the site codenamed 'SV10', hosted on June 15, saw the start of work at the campus on Great Oaks Boulevard in San Jose.
Equinix is investing $125 million in the development of the first phase of SV10.
Local connections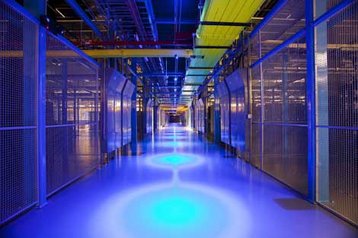 The work on the 11-acre site forms part of the company's global expansion, announced in May 2016, which also includes construction of additional data center space at existing sites in New Jersey and Hong Kong. A month earlier, the company revealed plans for new facilities in Tokyo, Dallas, Sao Paulo and Sydney.
The first phase of SV10 will come online in mid-2017, Equinix's president for the Americas, Karl Strohmeyer told Data Center Knowledge, when the site will provide room for about 800 cabinets.
It will eventually offer 14.4MW of power capacity, once the third phase of the project is complete.
Equinix already has its SV1 and SV5 data centers in San Jose, on Great Oaks Boulevard, and owns about 18 acres at a nearby site on San Ignacio and Via del Oro where it is likely to build three two-story data centers, according to the Silicon Valley Business Journal.
Since founding in 1998, Equinix has spent $13 billion on building data centers, helping it attract a customer base of 8,000 organizations, the company's chief executive officer Stephen Smith said.