Converge ICT Solutions is working on a 49MW data center in Paranaque City, the Philippines.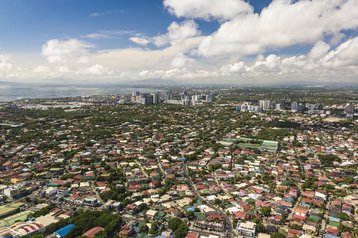 Converge's cofounder and CEO, Dennis Anthony Uy told reporters at the company's broadband fiber launch in Boracay earlier this month that the company was working on a hyperscaler-dedicated facility that will be completed in the next few years.
Uy did not share the name of the partner on the development but said that it was a multinational player and that details would be announced in June.
The data center will sit on a 1.4-hectare property. Details about the construction plans have not yet been shared.
Converge ICT Solutions is a Philippines-based telecommunications company. It currently operates two data centers in the country which are used internally. The former is in Manila and was constructed in 2016, the latter in Mandaue with construction commencing in 2021. The Mandaue facility involved a $20.8 million investment, spanned six stories, and housed 300 racks.
The company signed a 14MW geothermal energy contract with Greencore Geothermal to power its parent company ComClark Network and Technologies Corp's Angeles City data center in November 2022. Converge's Manila headquarters and data center is supported by a second geothermal energy contract for 48MW of power, though this contract is set to expire this year. Converge has a net-zero target of 2050.
In February this year, Converge ICT Solutions and Keppel broke ground on the cable landing station for the Converge-Bifrost cable. Construction is expected to be completed by 2024.
Other companies have expressed an interest in the Philippines, including Globe Telecom and PLDT.
In August 2022 PLDT expressed an interest in expanding its footprint in the country and would focus on three facilities, one of which was in Paranaque. The company confirmed plans to expand its Paranaque facility in February of this year, adding 1,820 racks and 14MW.
More in Construction & Site Selection