Independent DCIM software vendor Nlyte has been bought by the cooling company Carrier.
The two companies did not disclose the purchase price or other details, but the deal means that Carrier has access to expertise in data center infrastructure management (DCIM), which will be combined into Carrier's building automation systems division, Automated Logic Corporation, which Carrier bought in 2004. Carrier will also add Nlyte's intelligence to its HVAC cooling equipment.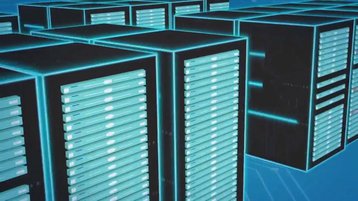 "Nlyte's software and services, along with the expertise of its team, will enable Carrier to further develop our data center capabilities and bring enhanced services and solutions to Carrier's broad, global customer base," said Chris Nelson, president, HVAC at Carrier. "This is an excellent strategic fit and enables us to provide customers a premier offering of data center controls and infrastructure power management."
"This transaction strengthens and expands our data center offerings," said Doug Sabella, CEO, Nlyte. "As a leader in the DCIM market, we will be able to offer new solutions and value-added customer services for HVAC equipment, building automation, controls, security and fire systems. With Carrier's global footprint, Nlyte will be able to reach new segments and geographies."
The Nlyte software goes back to at least 2007, as a product from GDCM (Global Data Center Management), a company founded in 2003, which eventually changed its name to Nlyte Software. The Nlyte product offers centralized management of data center resources, and advocates ideas such as the inclusion of AI techniques in DCIM
Nlyte will become part of Automated Logic Corporation (ALC), Carrier's building automation and controls business, within Carrier's HVAC segment. Carrier plans to combine ALC's WebCtrl building automation system with Nlyte DCIM systems, to provide data center customers with a product set that manages data center and building equipment.
Carrier expects the acquisition to close by the end of 2021 subject to the usual conditions.
The moveis a sign of consolidation in the DCIM sector, following the recent cancellation of Vertiv's Trellis DCIM product.