Cordiant Digital Infrastructure has acquired US data center firm DataGryd and Polish digital infrastructure company Emitel for a combined $551m.
The investment firm, owned by Cordiant Capital, this week announced it had entered into a binding agreement to acquire 'certain assets constituting the full operational platform' of DataGryd Datacenters LLC for $74 million. The acquisition will be fully funded from Cordiant's available cash resources.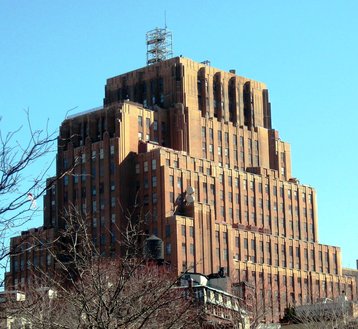 DataGryd operates data center space in the 60 Hudson Street carrier hotel in New York City; the company currently occupies around 170,000 sq ft (15,800 sqm). The company has access to approximately 15MW of power and an option on an additional 120,000 sq ft (11,150 sqm) of raised floor data center space.
According to Cordiant, More than half of DataGryd's existing footprint is leased to blue-chip customers. The acquisition is subject to landlord's lender consent, but the company anticipates investing an additional $75 million over the coming three years to expand the acquired firm.
"The DataGryd platform offers our investors a compelling investment opportunity to invest in interconnect data centers and we are delighted to add this platform to our portfolio," said Benn Mikula, Managing Partner and co-CEO, Cordiant Capital. "This platform can deliver scale, high-quality infrastructure, power, and technical skill in what we believe is the most connected building in the most connected city globally. These are strategic assets with significant growth potential."
DataGryd's CEO Thomas Brown added: "As a patient, well-funded and long-term investor with industry expertise, Cordiant Digital Infrastructure is ideally positioned to support us in our planned expansion to four floors of 60 Hudson (over 20 percent of the leasable space in the building) and beyond. This platform has the capabilities to become the leading player in this critical market segment."
CDI has also acquired Emitel S.A. for £352 million ($477.7m) from Alinda Capital Partners. Based in Warsaw, the Polish company operates more than 500 mobile towers, the national broadcast network, five digital terrestrial networks, a nationwide network of wireless "smart city" IoT sensors serving utilities, and a nationwide fiber network. The acquisition will be funded through a combination of available cash resources and backstop vendor financing if required.
"We recognize Emitel's important role in providing critical digital infrastructure in Poland, including the development of national 5G infrastructure. We are committed to invest to build the broadcast infrastructure capacity over the next 18 months in line with our 'buy, build & grow' philosophy," said Steven Marshall, Chairman Digital Infrastructure, Cordiant Capital.
In January 2021 Cordiant Capital raised £370 million ($511m) through the IPO of a new infrastructure firm called Cordiant Digital Infrastructure, before acquiring Ceské Radiokomunikace (CRA) from funds of Macquarie in the Czech Republic as well as an undisclosed long-haul fiber-optic network based in Norway.
Shonaid Jemmett-Page, Chairman of Cordiant Digital Infrastructure, said: "We are delighted to be announcing the agreement to acquire the DataGryd assets in the US and Emitel in the EU. These acquisitions will, when completed, complement CRA, our existing portfolio company, and provide an attractive combination of highly cash generative operational assets with long-contracted revenue streams and compelling growth opportunities through building out the platforms."
A number of other investment firms launched new digital infrastructure-focused investment vehicles on the London Stock Exchange last year. Triple Point Investment Management raised £300 million ($408m) from a March 2021 IPO through Digital 9 Infrastructure, which subsequently acquired submarine cable owner Aqua Comms for £160 million ($215m). In June, it raised another £175 million ($246.7m) and subsequently acquired Icelandic data center operator Verne Global for £231 million ($320m), followed by a Stellium data center and cable landing station in northern England.
October then saw Pantheon announce plans to list an infrastructure subsidiary on the London Stock Exchange and raise around £300 million to invest in infrastructure including data centers, with Alinda Capital Partners following suit with similar plans shortly afterward.