Cryptocurrency mining and HPC company Northern Data has acquired fellow Bitcoin miner Decentric Europe from blockchain business Block.one for around €365 million ($429m)
As part of the deal, Northern Data will gain approximately 223,000 AMD and Nvidia GPU cards in over 24,000 server systems. The servers also include RAM, memory, and Epyc CPUs.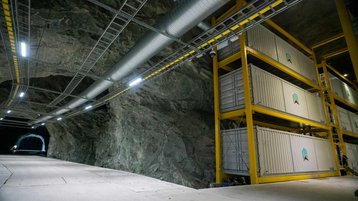 Northern Data will pay €195 million ($229m) within 12 months, and issue €170 million ($200m) in new shares, giving them to Block.one. It will give the latter an 18.2 percent stake in Northern Data.
Northern Data expects to complete the full installation of all GPU server systems at its sites by the end of the third quarter of 2021.
Combined computing power for the company across its sites in Norway, Sweden, the Netherlands, and Germany will reach 2.6 exaflops FP32 (390 petaflops FP64) and approximately 13.86 terahashes.
"We thus now have at our disposal all critical components required to cover the enormous customer demand for data—processing capacity in the HPC area," Aroosh Thillainathan, founder & CEO of Northern Data AG, said.
"I am particularly proud that the entire cluster is powered exclusively by green energy. We will shortly be taking further steps to complement our offering along the value-added chain in order to be able to meet the needs of tomorrow's customers by providing everything from hardware to an HPC application platform."