Bitcoin mining company CryptoBlox Technologies has acquired data center air-cooling and heat recapture specialist Redwater for $11 million.
The transaction will be split into two parts. In exchange for acquiring all shares of Redwater, CryptoBlox will issue 220 million common shares of its own to Redwater shareholders, each valued at $0.05 for a total of $11m.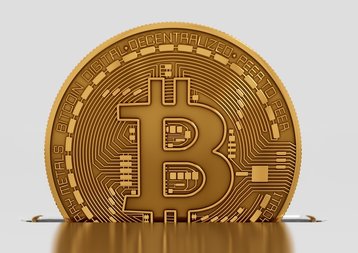 118.2 million shares will be distributed immediately upon finalization of the acquisition, while the rest will be provided when Redwater meets promised milestones.
The total acquisition of Redwater is hoped to help CryptoBlox cut down operating costs for its Bitcoin mining operations by improving the energy efficiency of its facilities.
In addition to this acquisition, CryptoBlox has been awarded the rights to construct at a site in Sturgeon County, Alberta, Canada.
Here, Redblox will develop a facility dedicated to cryptomining for CryptoBlox, with the first steps (including setting up 0.5-1MW of generation capacity and mining enclosures) set to be completed in the next 30 to 90 days. Eventually, the site is expected to reach a capacity of 3MW or more.
An oil and gas producer currently owns the location. The cryptomine will use the waste gas from oil production to fuel its mining operations, with CryptoBlox signing a long-term gas supply agreement and site lease with True North Data Systems (TNDS), a company acting on behalf of the anonymous owner.
Taryn Stemp, CryptoBlox CEO, said: "Leveraging the untapped potential of flared gas as a low-cost fuel source presents an exceptional opportunity for our mining operations."
The agreement with TNDS will see the company acquire gas at a rate of $0.015 per kWh, around 90 percent less than the average market rate.
CryptoBlox made a similar acquisition earlier this year which is likely associated with the same project. The company acquired CryptoTherm in January of this year, a specialist in designing and building liquid-cooled data center containers, for $20 million.
This earlier acquisition noted plans to develop a mining facility in Alberta, Canada, this year which will use the natural gas associated with oil production currently flared on the site, likely the same facility that Redwater is now working on.
Several cryptomining companies have a presence in Alberta, including Hut 8 Mining, Modern Mining, and Bitfarms. This is due to the high availability of energy resources, as well as a generally positive perspective on the industry from the Alberta government.