A cyber attack against MGM Resorts has brought down some of its IT systems, affecting the slot machines, hotel room key systems, and the company's website, which as of writing remains offline.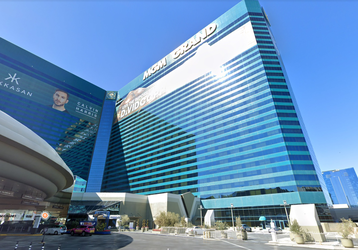 The cyber attack occurred on Monday morning and affected the company's iconic MGM Grand Las Vegas hotel and casino. Other confirmed issues have been reported at the Aria, Bellagio, Luxor, and Mandalay Bay in Las Vegas
Customers have posted on social media showing the slot machines and gambling games switched off, and complaining that they have not been able to check in, make card payments, log in to their MGM accounts, and had to switch to physical keys in order to access their rooms.
In a post to X, formerly known as Twitter, MGM Resorts said: "MGM Resorts recently identified a cybersecurity issue affecting some of the Company's systems. Promptly after detecting the issue, we began an investigation with assistance from leading external cybersecurity experts. We also notified law enforcement and took prompt action to protect our systems.
"Our investigation is ongoing, and we are working diligently to determine the nature and scope of the matter."
By this morning, the company had updated its post to say that "dining, entertainment, and gaming are currently operational" and that access to hotel rooms had been resolved. The company website seems to still be experiencing issues.
MGM experienced another cyber incident in 2019, when the company's cloud service was breached and hackers stole 10.6 million customer records including names, addresses, and passport numbers. Whether any data has been lost in this latest breach is unclear.