Data center real estate investment trust CyrusOne has amended its senior unsecured credit agreement, extending the maturity dates and decreasing the interest rate margins on its revolving credit facility and term loans.
The agreement consists of a $1.4bn revolving credit facility, which includes a $750m multicurrency borrowing sublimit, and term loan commitments totaling $1.1bn.
Less interest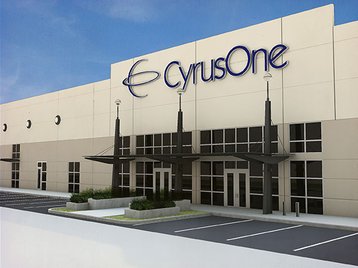 The revolving credit facility has been decreased by $300 million. It has a maturation date of March 2024, but with a 12-month extension option.
The term loan commitments consist of a $400 million term loan maturing in March 2023 (with two 12-month extension options), and a $700 million term loan maturing in March 2025. The credit agreement also allows for CyrusOne to expand its credit line by up to $1.5 billion in additional revolving or term loan commitments (using a so-called "debt accordion").
The interest rates on the loans have been lowered by 25 basis points against the margin on the previous revolving credit facility.
"This amended credit facility is another step in our ongoing efforts to maintain a strong balance sheet and ample liquidity," Diane Morefield, CyrusOne CFO, said.
"The pricing, terms and facility size reflect our status as an investment-grade issuer with ongoing access to the IG bond market, as needed. We will generate significant interest and fee savings under the amended credit facility, and we have effectively extended our bank debt maturities out to five years."
The fiscal changes come after a turbulent few months for CyrusOne. In December, its New York data center suffered a ransomware attack, while in January the company said it planned to lay off some 12 percent of its staff.
At the time, the company said that it had "mutually agreed" with Tesh Durvasula for the European business head to leave "to pursue other interests, effective March 1, 2020, and remain in a consulting role through June 30, 2020."
But then, just a month later, CyrusOne's CEO suddenly stepped down. Durvasula was named his interim replacement.