Quantum computing company D-Wave has regained compliance with the New York Stock Exchange (NYSE), after being faced with potential delisting over its stock price.
The company this week announced NYSE has provided D-Wave with a notification letter of re-compliance after meeting the continued minimum share price listing standard.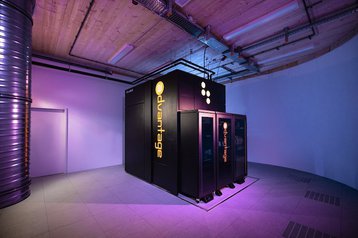 "D-Wave will continue to be traded on the NYSE, subject to its continued compliance with all applicable listing standards," the company said.
In March, D-Wave received notice from the New York Stock Exchange that it had fallen foul of NYSE trading rules because the average closing price of its common stock was less than $1 over a consecutive 30 trading-day period.
The company faced possible delisting from the NYSE if its stock couldn't achieve a closing share price of at least $1 and an average closing share price of at least $1 over a 30-trading-day period within six months.
D-Wave, which offers quantum machines that utilize quantum annealing, went public in August 2022 after a SPAC merger with DPCM Capital. After reaching highs of $8.18 per share in October 2022, the company's share values tumbled and had been below $1 from mid-February to mid-May.
D-Wave's stock has since been consistently trading above the $1 mark since May 22. It is currently trading at $2.20, for a market cap of $279 million.
In February, fellow quantum computing firm Rigetti faced a similar delisting from the Nasdaq after its stock had been trading below the required $1 threshold for around two months. The company has not made a public announcement that it has regained compliance with listing requirements, but has traded above $1 for 10 consecutive days during the monitored period, which meets Nasdaq's required threshold.
Rigetti's stock has been trading above $1 since May 27, though has fallen below that threshold on occasion. Rigetti is currently trading at around $1.50, for a market cap of $206 million.
IonQ, another publicly-listed quantum computing firm, currently has a stock price above $14 and a market cap of more than $2.8 billion.
Nasdaq-listed Quantum Computing Inc. is currently trading at $1.30 for an $80.5 million market cap.