US colocation firm Cyxtera has filed for bankruptcy.
Over the weekend the company announced that, under the Restructuring Support Agreement (RSA) previously reached with certain lenders, Cyxtera has initiated a pre-arranged court-supervised process under Chapter 11 of the United States Bankruptcy Code.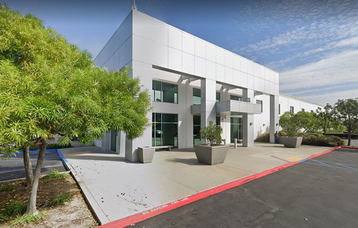 Cyxtera said it expects to use the Chapter 11 process to "strengthen the company's financial position, meaningfully deleverage its balance sheet and facilitate the business's long-term success."
The company has received a commitment of $200 million in debtor-in-possession financing from some of the lenders, which is convertible into an exit facility upon departure from Chapter 11. The financing is expected to provide sufficient liquidity to Cyxtera during this process.
At the same time, Cyxtera said it is continuing to pursue a potential sale of the business or a significant investment from a new investor.
Cyxtera's subsidiaries in Germany, Singapore, and the United Kingdom are not included in the Chapter 11 process.
The company will continue to operate during the process and said customers will continue to have access to their data center sites and equipment as usual.
The colo firm said it intends to continue paying employee wages, salaries, and benefits without interruption and intends to pay vendors and suppliers in full for goods and services provided on or after the filing date.
"Cyxtera is continuing to evaluate its data center footprint, consistent with its commitment to optimizing operations," the company added.
Nelson Fonseca, Cyxtera's CEO, said: "We have thoroughly evaluated options to enhance value for the Company and our stakeholders. Together with our Lenders, we determined that initiating this process is the best path forward for Cyxtera and our stakeholders as we pursue new opportunities for growth. We appreciate the significant support from our lenders, which will enable us to move through this process as quickly as possible. We are confident these steps will enable us to position our business for the long term as we continue serving our customers with innovative services and the highest levels of support."
Kirkland & Ellis LLP is serving as legal counsel to Cyxtera, Guggenheim Securities LLC is serving as financial advisor, and AlixPartners LLP is serving as restructuring advisor.
Cyxtera struggles continue
Cyxtera has been dealing with long-term debts which are set to mature over the next year. The company recently reached a restructuring agreement with a number of its lenders, with the deal forcing the company to find a new buyer or investor or face bankruptcy and transfer ownership to its owners.
Cyxtera, which was formed out of CenturyLink's colocation business, went public via a SPAC in 2021. The company combined with the Nasdaq-listed Starboard Value Acquisition Corp. (SVAC) in a $3.1 billion deal.
However, within a year, the company was rumored to be looking to return to being private, but has been unable to find a company to acquire it. Reports that it was again looking for a buyer surfaced earlier this year as debt matured.
The colo firm operates more than 60 facilities totaling more than 245MW across 29 markets globally; the majority of its portfolio is leased rather than owned.
Further reporting by DgtlInfra suggests the company has around $1.1 billion in debts, with creditors including Bain Capital Credit, Columbus Hill Capital Management, Eaton Vance, Elmwood Asset Management, HPS Investment Partners, Neuberger Berman, Nuveen Asset Management, and Voya Investment Management. The company also has unsecured claims from construction firm HITT, Digital Realty, and Menlo Equities.
Current equity owners include BC Partners, Starboard Value, Medina Capital, Fidelty Investments, and Lumen.
2023 has seen INAP file for Chapter 11, following Sungard in 2022.
DRT's Digital Core REIT and Mapletree hit hard
One company potentially hit hard by Cyxtera's current situation is Digital Core REIT, a Singapore-listed firm set up and sponsored by Digital Realty to hold what were meant to be stabilized assets.
Over the weekend the company said its second-largest customer, a "global colocation and interconnection provider" - i.e. Cyxtera - filed for Chapter 11.
The company noted that Cyxtera represented approximately $16.3 million, or 22.4 percent of Digital Core REIT's annualized rental revenue.
"The customer currently occupies 100 percent of three shell & core facilities in Silicon Valley; 100 percent of two shell & core facilities in Los Angeles; and 1.5MW, or four percent, of a fully-fitted facility in Frankfurt," Digital Core REIT said.
The company said the customer has remained current on its rental obligations through the month of May, but has not yet determined which leases it may accept or reject.
The impacted LA facilities are 3015 Winona Avenue and 200 North Nash Street (Cyxtera's LAX2 and LAX1 facilities respectively); the Silicon Valley data centers are 2401 and 2403 Walsh Avenue, and 1500 Space Park Drive (SFO1A, SFO1B, and SFO4); the Frankfurt facility is Wilhelm-Fay-Strasse 24 (FRA2).
"We are disappointed by this recent development, but we wish our customer well as they navigate the bankruptcy process, and we stand prepared to guard against any potential near-term disruption while capturing long-term upside potential as the opportunity presents itself," said John J. Stewart, CEO of Digital Core REIT Management Pte. Ltd., the manager of Digital Core REIT. "We are fortunate to have the support of our Sponsor, Digital Realty, the largest global data center owner and operator. Digital Realty is also our largest unitholder and remains committed to our long-term success. As for the Manager, we remain committed to our strategy of investing in a diversified portfolio of mission-critical data center facilities in top-tier global markets and remain focused on preserving and creating long-term value for Digital Core REIT unitholders."
Digital Core REIT was also impacted by Sungard's bankruptcy.
Another company facing exposure to Cyxtera's troubles is Mapletree Industrial Trust. The company today said that over the weekend a "global colocation provider" entered Chapter 11 in the US. According to MIT, Cyxtera occupies eight of its data centers in the US and is the firm's third-largest customer - accounting for around 3.2 percent of its income.
"The Tenant has met its full rental obligations for the month of April 2023. It has partially fulfilled its rental obligations for the month of May 2023 and MIT is pursuing the balance of the outstanding rental payments for the month of May 2023," the company said.
The Singapore Business Times reports Keppel DC REIT - which is the landlord for Cyxtera's LHR2 facility in London's Docklands - said the operator's issues will have "no material impact" on the company.
"Cyxtera is our customer at GV7 data center in London," a Keppel DC Reit spokesperson told the Business Times. "This asset accounts for less than 2 percent of Keppel DC REIT's assets under management and has no material impact to our DPU," the spokesperson added.