Digital twin specialist Future Facilities has been acquired.
Cadence Design Systems, Inc. announced this week that it had entered into an agreement to acquire the firm. The terms of the transaction were not disclosed.
Cadence said the acquisition is expected to be 'immaterial to revenue and earnings this year.'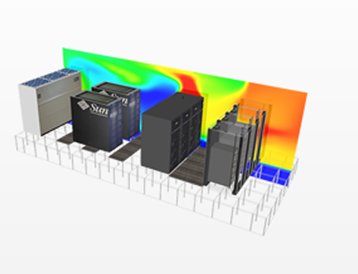 Founded in 2004, London-based Future Facilities provides electronics cooling analysis and energy performance optimization solutions for data center design and operations using physics-based 3D digital twins. Its Computational fluid dynamics (CFD) software is used by hyperscale, enterprise data center, managed services, and colocation providers including Hewlett Packard Enterprise, Digital Realty, Equinix, and Kao Data.
Cadence said the addition of Future Facilities' technologies and expertise supports its own strategy and augments its Celsius Thermal Solver solution, and enables companies to make informed business decisions about data center design, operations, and lifecycle management that reduce their carbon footprint.
"The global data center market is driving the digital world and is immense with investments upwards of $200 billion a year," said Tom Beckley, senior vice president and general manager of the Custom IC & PCB Group at Cadence. "The acquisition of Future Facilities boosts our Fidelity CFD solution with digital twin solutions, including electronics cooling and energy management that helps businesses maximize capacity, improve energy efficiency, reduce costs and mitigate critical infrastructure risk."
Formed by the 1988 merger of Solomon Design Automation (SDA) and ECAD, San Jose-based Cadence provides technology for electronic systems design; providing software, hardware, and silicon structures for designing integrated circuits, systems on chips (SoCs), and printed circuit boards. It acquired two CFD companies in 2021: NUMECA and Pointwise.
"Using advanced CFD brings tremendous benefits when analyzing thermal efficiencies in the data center," said Hassan Moezzi, founder and CEO of Future Facilities. "We are excited to join the Cadence team and look forward to combining our data center and electronics technology solutions with Cadence's expertise in Intelligent System Design to further advance performance, sustainability, and energy efficiency from chip design to all elements of the data center right up to the chillers that are critical components in data center design and operations."
Cadence saw revenues of $2.99 billion in 2021 and net income of $696 million.
More in The Data Center Cooling Channel