Data center real estate investment trusts (REITs) were one of the market's best performing sectors in November, after a year of steady decline.
REITs in general outperformed the S&P 500, SeekingAlpha notes, with data center-specific ones doing the best of the bunch.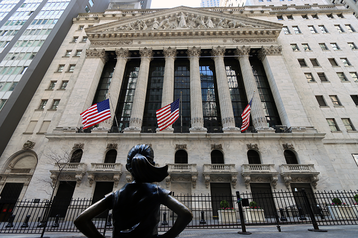 But the monthly improvement of 18.46 percent comes after a difficult year of the sector (at least on the stock market), with data center REITs having fallen 24.79 percent year-to-date, even with the recent rally.
That means that even though data center REITs beat the S&P 500 this month (it rose by 5.38 percent), they had a more drastic decline than the stock market index, which fell by 14.57 percent.
Data center REITs have been in the spotlight this year after investment manager Jim Chanos took out large short positions against some of the companies in the sector this summer.
It is not clear if Chanos' bet has closed, but so far it has proved correct as shares have fallen across the board. However, he was right for the wrong reasons.
Chanos believed that stocks would fall as their hyperscale customers begin to demand lower costs and ultimately cut them out of the equation entirely. This has not happened, at least not yet.
Instead, shares have fallen primarily due to rising interest costs, the wider tech stock collapse, and a rebalancing after the pandemic caused data centers to be one of the few safe investments. Chanos' comments also had a self-fulfilling component, immediately causing a dip in data center stocks.
Data center companies like Digital Realty, CyrusOne, Equinix, Iron Mountain, Coresite, QTS, and Keppel DC are all REITs, with JLL estimating that more than 70 percent of the world's data centers are REIT-owned. More than 72 million square feet (6.7m sqm) of data center space is owned by publicly-listed data center REITs.