US operator DataBank is selling its French data center portfolio to Etix Everywhere and exiting the country.
The DigitalBridge-owned company this week announced that it has entered into an agreement to sell its five data centers in France (which operate as zColo France SAS) to Etix Everywhere.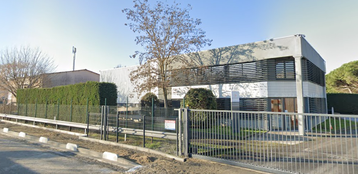 Terms of the deal – which is anticipated to close by end of Q3 2023 – were not shared. Etix said the acquisition will be made thanks to the support of its investor Eurazeo through its Eurazeo Transition Infrastructure Fund (ETIF).
"This transaction allows DataBank to focus capital and resources on our core US market," said Raul Martynek, DataBank's CEO. "With a remaining portfolio of 65+ data centers in more than 27+ markets, we remain the leading-edge data center provider in the US with more facilities in more markets than any other provider, public or private."
Louis Blanchot, CEO of Etix Everywhere, added: "We deeply believe that Edge data centers will be a key element to meet the applications of tomorrow. This new acquisition is a strategic step to strengthen our leading position in the French regional market and accelerate our development in Europe where we aim to double our DC portfolio in the next 3 years."
The companies said they will work together under the terms of a 6-month Transition Service Agreement (TSA) to switch customers and operations across smoothly.
DataBank has three data centers in Paris, as well as one each in Toulouse and Montpellier, with a total of 63,760 sq ft of raised floor and 3.7MW of capacity in around 1,000 racks. Etix said the portfolio is expandable to 5.4 MW and 1,500 racks.
DataBank took over the facilities as part of the zColo transaction in 2020. zColo, through parent company Zayo, had acquired the sites through the acquisitions of Neo Telecoms in 2014 and Green Data Center in 2017.
The company's only remaining data center outside the US is located in London, UK.
After Vantage acquired most of Etix's European hyperscale footprint, ASX-listed Global Data Centre Group bought the remainder of Etix in 2020; Eurazo invested in the company earlier this year. The company operates small Edge facilities in France, Belgium, Thailand, and Colombia.
The deal takes the company's portfolio to 17.3 MW across 15 facilities.
In France, Etix currently operates seven facilities: three each in Nantes and Lille and one in Vendeé. The company acquired two of the Lille facilities last year.
Guggenheim Partners is DataBank's financial advisor on the transaction and Delsol Avocats is serving as legal counsel. ODDO BHF is financial advisor to Etix Everywhere, and Herbert Smith Freehills is legal advisor.
On its website, Etix said it plans future facilities in Ho Chi Minh City, Vietnam and Manila, Philippines.