DataBank is expanding one of its data centers in Seattle, Washington.
Announced this week, the expansion will more than double the raised floor space to 27,900 square feet (2,590 sqm) and increase available critical IT power to 3MW.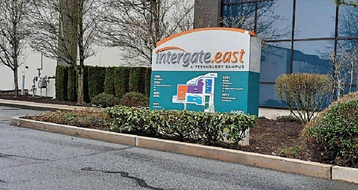 The company has set a target completion date of Q4 2023.
"We decided to expand our footprint in the Seattle area based on how fast its digital economy is growing," said Tony Qorri, DataBank VP of construction. "Growing tech companies and emerging startups need cost-effective colocation solutions that easily integrate with other IT environments while also providing a strong security posture that meets compliance requirements. That's exactly what our data centers deliver."
Located in Sabey's Intergate East campus at 3311 South 120th Place in Tukwila and known as the SEA2 SeaTac data center, the site currently offers 1MW across 12,400 sq ft (1,150 sqm). DataBank took over SEA2 from Zayo when it acquired zColo in 2020.
DataBank's SEA1 facility is located 10 miles north in downtown Seattle in the Digital Realty-owned Westin Building.