New Saudi firm DataVolt is planning a data center campus in Bangladesh outside the capital Dhaka.
Local press are reporting the company aims to invest $100 million in developing a data center on three acres of land in the Bangabandhu Hi-Tech City in Gazpur's Kaliakair.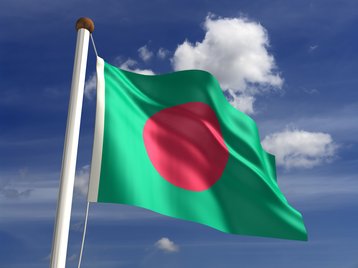 DataVolt's chief strategy officer Ayad Al Amri made the announcement during a bilateral meeting with State Minister for Information and Communication Technology (ICT) Zunaid Ahmed Palak.
Details around facility specifications or development timelines weren't disclosed.
Riyadh-based DataVolt was founded this year. On its website, the company says it has operations in Riyadh, Dubai, and California, but provides no details.
DataVolt is a wholly owned subsidiary of Vision Invest, a Saudi Arabian development and investment holding company focused on critical infrastructure.
CEO Rajit Nanda was previously CFO of ACWA Power, a Saudi-based developer of power generation and desalinated water production plants. Much of DataVolt's board and executive team have joined from ACWA, which is also owned by Vision Invest.
The company recently announced a partnership with Indian water technology firm AquaTech Systems to develop water-efficient data centers, but shared no details.
The Saudi firm has also signed a partnership with Indian engineering group Sterling and Wilson to develop data centers, but again no details were shared.
Bangladesh has a minimal colocation market but does have local players including Felicity IDC and Red.Digital. The government also operates an Uptime Tier IV-certified facility in Dhaka.
Earlier this year, Indian data center firm Yotta Infrastructure announced plans to invest 20 billion Bangladeshi Taka ($190.5 m) in developing a hyperscale data center park in Dhaka in the next four to six years.
The Hiranandani-owned company is aiming to develop two data center buildings, featuring 4,800 racks and offering 28.8MW in the same Hi-Tech City business park as DataVolt.
Yotta's first building is due to go live in Q3 2024. The company is working with local conglomerate Shamsul Alamin Group for the project.