Every year, DatacenterDynamics organizes an awards event that celebrates industry's best data center projects and most talented people – and 2018 is no exception.
For the past four weeks, our expert team of independent judges pored over nearly two hundred entries from across the world, selecting the shortlist across fifteen categories, before the winners are revealed at a gala event in London in December.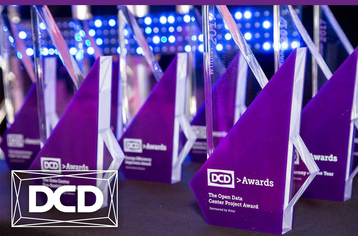 "The DCD awards represent an exceptional opportunity to highlight, recognize and celebrate some of the latest innovations in our fast-paced industry," said Giordano Albertazzi, president of Vertiv in EMEA.
"Year after year, the contenders' drive and passion continue to emerge as common denominators in enabling the digital world. Congratulations to the well-deserving finalists and wishing them all the best of luck for the awards ceremony!"
The finalists were originally announced at the DCD>London conference and expo at the Old Billingsgate Market on Monday.