DatacenterDynamics has revealed the list of finalists competing for the 2015 DCD Awards for Brazil, recognizing the projects in the data center sector. 
Hundreds of entries flooded in from across the country for the DatacenterDynamics Brazil Awards, part of a unique global series of awards, that recognize the most outstanding projects, teams and professionals in the field. Previous winners include some of the world's leading brands, and the shortlist of finalists has been drawn up by a rigorous and independent judging panel of industry experts. The list recognizes outstanding achievements and contribution to the market.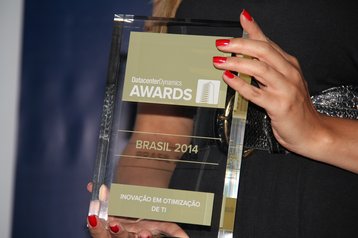 Awards Ceremony
The winners  will be announced at a gala ceremony on the evening of 10 November, in Dell'Orso Buffet in Moema, São Paulo, Brazil during Data Center Week. As well as the shortlisted categories a further prize will be awarded to the individual who has made an Outstanding Contribution to the Data Center Industry. This will be directly appointed by the judges and is sponsored by TCSolutions.
This year's finalists are:
BM & FBOVESPA
Equinix
Produban 
Sky
2 - Service Provider Data Center
 Sponsored by EBM Engineering
Ascenty Data Centers and Telecom (two projects)
BM&FBOVESPA
Cia de Bahia State Data Processing - PRODEB
CM Comandos Lineares
3 - Public Services Digital Delivery
EBSERH - Empresa Brasileira de Serviços Hospitalares
Cia de Bahia State Data Processing  - PRODEB
Telecomunicações Brasileiras S.A - TELEBRAS
UFRN
4 - Data Center Critical Environment Team of the Year
AcecoTI
Telecomunicações Brasileiras S.A - TELEBRAS
Telefonica/VIVO
Produban
5 - Energy Efficiency Improver's Award
Sponsored by Schneider Electric
Algar Tech
Porto Seguro (Safe Harbor)
Produban
Sabesp
6 - Data Center Transformation Project of the Year

Itaú Unibanco SA
Ministry of the Environment
Produban
Sabesp
Equinix
Hospital das Clinicas 
Sabesp
UFRN
8 - Outstanding Contribution to the Data Center Industry
Sponsored by TCSolutions